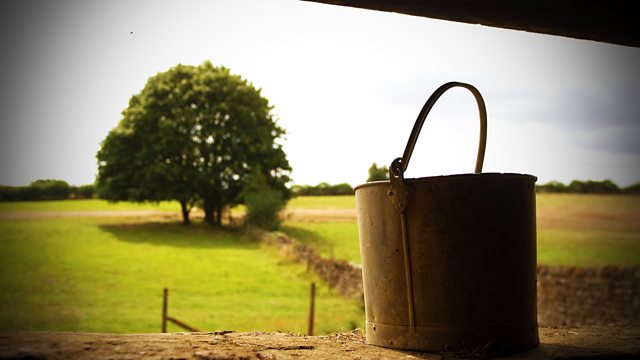 27/09/2013
Rosa thinks Kathy should sue Martyn Gibson, given the circumstances in which she left the Golf Club. Jamie agrees. He mentions to Rosa he saw Darrell with a black eye. She's shocked, but says she's done with worrying about her dad. But she continues to probe, and it's clear she actually cares very much indeed.
Ed tends to Joe, who's fretting about Bartleby. Ed offers to check on Bartleby. He'll take George along. Joe brightens at this.
When Ed and George return later, they coax reluctant Joe outside with the announcement of a 'surprise visitor'. Bartleby's on the front path! Joe's delighted at how well the pony looks. George assures him Bartleby's going to be fine.
Caroline is worried that recent cancellations are the beginning of a trend. The article in the Echo and a vitriolic online review may spell disaster. Oliver points out they haven't had much impact so far. But Caroline hardly touches her lunch. She can understand why Eddie went to the press, and just hopes the insurers get a move on so things can be settled.
But the news later is that the local authority wants to do a fuller investigation. Caroline can't bear all this uncertainty.
Last on
Credits
| Role | Contributor |
| --- | --- |
| Kenton Archer | Richard Attlee |
| Shula Hebden Lloyd | Judy Bennett |
| Alistair Lloyd | Michael Lumsden |
| Ruth Archer | Felicity Finch |
| Pat Archer | Patricia Gallimore |
| Helen Archer | Louiza Patikas |
| Tom Archer | Tom Graham |
| Lilian Bellamy | Sunny Ormonde |
| Jolene Perks | Buffy Davis |
| Kathy Perks | Hedli Niklaus |
| Jamie Perks | Dan Ciotkowski |
| Joe Grundy | Edward Kelsey |
| Eddie Grundy | Trevor Harrison |
| Clarrie Grundy | Heather Bell |
| Ed Grundy | Barry Farrimond |
| Nic Grundy | Becky Wright |
| Brenda Tucker | Amy Shindler |
| Oliver Sterling | Michael Cochrane |
| Caroline Sterling | Sara Coward |
| Lynda Snell | Carole Boyd |
| Kirsty Miller | Annabelle Dowler |
| Martyn Gibson | Jon Glover |
| Rob Titchener | Timothy Watson |
| Darrell Makepeace | Dan Hagley |
| Rosa Makepeace | Anna Piper |
| Leigh Barham | Jonathan Forbes |
| Eric | Gerry Hinks |
| Writer | Graham Harvey |
| Director | Rosemary Watts |
| Producer | Julie Beckett |
| Editor | Julie Beckett |