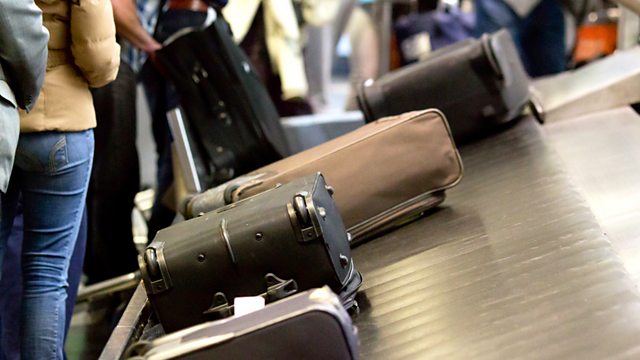 27/09/2013
Listen in pop-out player
You've probably heard of the 'hard sell', maybe the 'soft sell' but what about the 'brain sell'? We'll find out the latest ways big brands are using to get us to spend more.
Around 26 million bags are lost by airlines each year. So if your luggage gets lost or damaged in transit, do you know who to complain to?
Between 2008 and 2013 the eating out market has grown by an estimated 8%. That's despite the recession. So as we continue to spend on treating ourselves to meals out, what establishments are doing to entice us.
The consequences for taking out of date medicine can be serious, which is why a couple of designers have come up with some new packaging, called "Self Expiring". The packaging gradually reveals a symbol over time, making it clear when the pills are no longer fit for use.
Almond, oat and rice milk are packing the shelves at the supermarket. But we associate milk with calcium and healthy bones - so are these new pints on the block any good for us?
And do you know what a haloodie is? We go to the Halal Food Festival to find out.
Last on