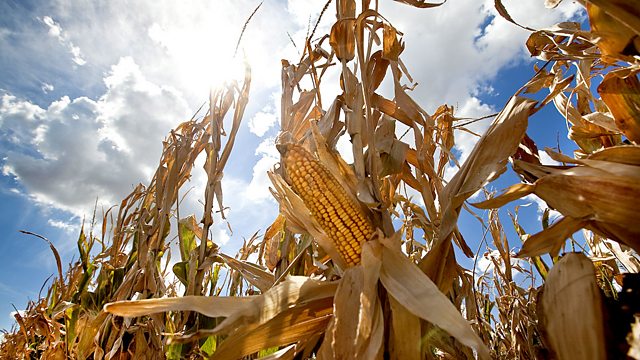 27/09/2013
Morning news and current affairs. Including Sports Desk; Weather; Thought for the Day.
Last on
Life Inside 'Islamic State': Diaries
In today's programme...
With James Naughtie and Sarah Montague.
Papers

Here's a round-up of this morning's newspaper headlines:




Today's running order

Subject to change




0615

Business with Simon Jack including news that the UN's Intergovernmental Panel on Climate Change (IPCC) are to issue a report later saying it is more convinced than ever that its humans that are responsible for rising sea levels.

0709

The UN Security Council has discussed a draft resolution on ridding Syria of chemical weapons after the US and Russia agreed the text. The Today programme hears the reaction of world leaders to the news.

0711

The world's climate scientists will try again today to convince us that global warming is man-made and a serious threat to us. The Today programme's Tom Feilden reports.

0714

Business news with Simon Jack with data on the upwards rise of UK house prices.

0718

Interpol has issued a wanted persons notice for 29-year-old Briton, Samantha Lewthwaite, after a request from Kenya. Valentina Soria, a security analyst with London-based IHS Jane's provides anaylsis.

0730

Councils in England could be banned from using cameras to catch motorists who park illegally. Local Government Secretary Eric Pickles explains why he is calling for the change.

0737

The paper review.

0740

Do men's attitudes change towards feminism if they have a daughter? Journalist Sarfraz Manzoor and the writer and author of Living dolls, Natasha Walter, discuss what it means to be a feminist.

0747

Thought for the Day with Akhandadhi Das, a Vaishnav Hindu teacher and theologian.

0750

The UN climate panel will say today that it is even more convinced than before than human activity is responsible for changes in the climate which will lead to a long term rise in temperature of between 1.5 and 4.5 degrees celsius. Sir Mark Walport, the Government's chief scientist, outlines the scale an implications of the change.

0810

The UN Security Council has discussed a draft resolution on ridding Syria of chemical weapons after the US and Russia agreed the text. The BBC's diplomatic correspondent Bridget Kendal reports.

0815

The father of a family of four people killed in a house fire in Leicester has spoken of his distress that their funerals still haven't taken place two weeks on from the blaze. The Today programme's Tom Bateman reports.

0821

Scientists have discovered differences in the brain structure of ballet dancers that may help them avoid feeling dizzy. Deborah Bull, a former principal dancer with the Royal Ballet, and Dr Barry Seemungal, a neurologist who led the research, discuss findings of the study.

0832

The Labour leader Ed Miliband has stirred things up with his promised freeze on energy prices if he gets into government. Guy Newey, head of environment and energy and the think tank Policy Exchange, and the Times columnist Rachel Sylvester, discuss how the conservatives will respond.

0838

The military push against al-Shabab in Somalia involves an alliance of soldiers from the African Union but its southern sector commander says they need more troops and better equipment if they are to make any more significant advances. The BBC's Mark Doyle reports and Abdilaahi Mohamed Ali, Somalia's new ambassador in London, explains how al-Shabab are being targeted in Somalia.

0846

Business news with Simon Jack on reports that the pilot's union Balpa have claimed more than half of pilots have fallen asleep on the flight deck

0849

A BBC study has shown that almost half of local authorities responsible for cemeteries will run out of space for burials within the next twenty years, and a quarter within ten years. The BBC's religious affairs correspondent Robert Pigott reports.

0853

The latest update on the state of the world's climate will be released on Friday in Stockholm, Sweden. Connie St Louis, director of the science journalism programme at City University London, and John Ashton, climate change expert, discuss why there a mismatch between public opinion of climate change and the actual science.
See more live updates