Add music you love and enjoy it with
Pause for Thought

From Rev Sharon Grenham Toze, an Anglican priest and prison chaplain.

There's an increasing body of research which suggests that adolescence stretches far beyond the teens, and that expecting our 18 year olds to start behaving like adults the minute we've popped the champagne cork is unreasonable. Apparently there's still a huge amount of brain development going on, which means youngsters are mentally and emotionally all over the place, and this could last into our late 20s and even in some cases our 30s! At last I've found the excuse for all those mistakes I made when I was supposed to behave like a grown up…..

I'm sure there are plenty of listeners with kids in their late teens who'll groan at this – you know, thinking 'how many more years of angst and tantrums?' and I've got every sympathy! But there's also so much that's wonderful and positive about the buzz and creativity and even the 'in yer face' confrontation that comes from children and young adults.

So I'd like to turn this one on its head and ask – when do we stop being lively and curious and playful, like the kids? Get any group of youngsters together and before long they're like the proverbial litter of puppies. Put a group of older adults together and we're more likely to be eyeing each other up competitively or wondering when we can get out of there.

There's a poem by William Wordsworth that suggests when we're born we come 'trailing clouds of glory' – but we lose it as we age. I think I prefer the poem by Jenny Joseph that declares 'when I am old I shall wear purple, and a red hat that doesn't go' – rebellious to the last! Our brains might finally get themselves sorted out by the time we're 28 or so, but I hope we can carry on exploring life with child-like exuberance until we're at least 100!
BBC Playlister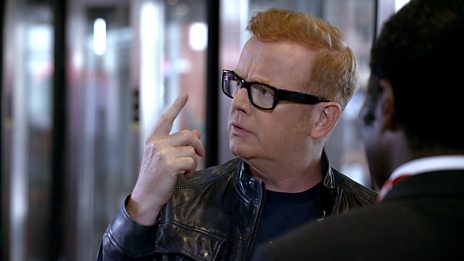 Chris has a song stuck in his head - but what is it? That's why he needs BBC Playlister!
500 WORDS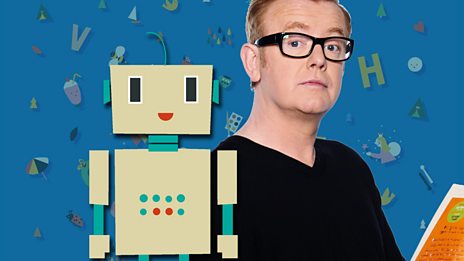 Featuring celebrity videos and top writing tips!
Free download
Catch up with the latest Breakfast fun with Chris Evans. Hear the best stories and the biggest…