Add music you love and enjoy it with
Ian Dury

and

The Blockheads

Hit Me With Your Rhythm Stick

Fantastic 70's (Various Artists), Sony Tv/Columbia

Edison Lighthouse

Love Grows (Where My Rosemary Goes)

70's Number Ones Vol 3, Old Gold

U2

I Still Haven't Found What I'm Looking For

Rock The Planet (Various Artists), Polygram Tv

(CD Single), Big Brother Records

The Banana Splits

The Tra La La Song (One Banana, Two Banana)

Television's Greatest Hits Vol. 5: In Living Color (Various Artists), TVT Records

Drivin' With Johnnie Walker (Various), Eastwest Records

The Very Best Of The Steve Miller Ban, Arcade Records

The Carpenters - Yesterday Once More, A&M

(CD Single), Nettwerk Music Group, 1

Diana Ross & The Supremes - 40 Motown, Polygram Tv

Cool Couples (Various Artists), Sanctuary

Random Access Memories, Columbia, 1

Fifty Number Ones Of The 60's (Variou, Global Television

Lindisfarne - On Tap, Essential

Driving Rock (Various Artists), Global Records & Tapes

Sparks

This Town Ain't Big Enough For Both Of Us

Fantastic 70's (Various Artists), Sony Tv/Columbia

The All Time Greatest Rock Songs ..., Columbia

All That Echoes, Reprise, 1

Texas

I Don't Want A Lover

Texas - The Greatest Hits, Mercury

The Rolling Stones - Forty Licks, Abkco

Rubylux

I Don't Want Paradise

(CD Single), Luxury-B Records, 1

Joan Jett

and

The Blackhearts

I Love Rock 'n' Roll

Joan Jett - I Love Rock 'n' Roll, Blackheart

Aretha Franklin - Queen Of Soul, Atlantic
Pause for Thought

From Rev Ruth Scott, an Anglican vicar in Richmond.

For the last couple of years on Sunday mornings I've had the opportunity to experience communal silence with the local Quakers. On a wall in the Meeting House is a poster. Fittingly, it's largely white space with the following few words: 'Thou shalt decide for yourself. No one telling you what to believe, just the peace and quiet to work it out for yourself.' This is a rare gift in today's world. Whether it's Western powers imposing what they think is right on other nations' conflicts, or Islamist fighters weighing in to someone else's war, or terror groups literally exploding into the lives of innocent people with the purpose of destroying opposition, or even our own unwillingness to understand and make room for other points of view, we seem to be losing sight of the value of respect. In the workshops I help facilitate 'respect' usually comes up when the group is discussing what needs to be on their working agreement. Because these groups are made up of people who have seen, and may still see each other as the enemy, they're not agreeing to respect the views of members whose actions may have caused them deep trauma. It would be wrong, for example, to ask someone to respect a person whose organisation was responsible for the murder of their loved one. Respect here is about accepting that another person has as much right as you do to share their story and to give them the space to think through their experience. When people hear the life histories of those they've hated, and when they feel their own story has been heard, their understanding often changes. It's interesting to note that those who resort to violence frequently do so precisely because their pain has never been taken seriously. Giving other people respectful space to work out what's going on in their lives may be a gift, Chris, but it's not a luxury. If we're to live in peace with one another, it's an absolute necessity.
BBC Playlister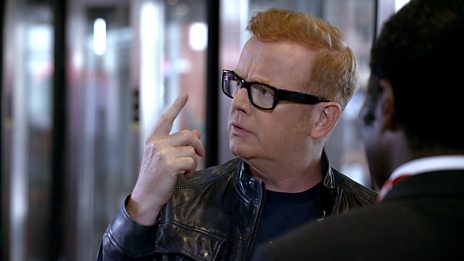 Chris has a song stuck in his head - but what is it? That's why he needs BBC Playlister!
500 WORDS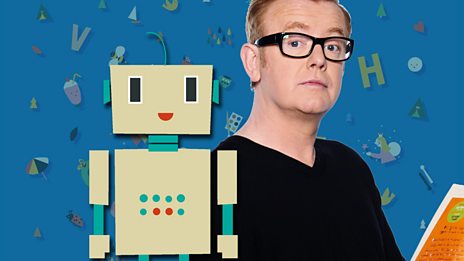 Featuring celebrity videos and top writing tips!
Free download
Catch up with the latest Breakfast fun with Chris Evans. Hear the best stories and the biggest…