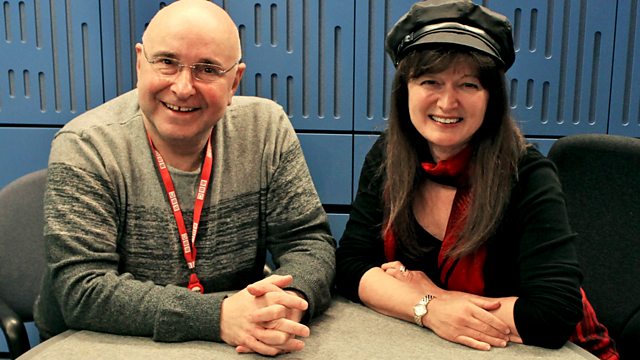 Thursday - Rob Cowan: Sound of Cinema
9am
A selection of music, including the Essential CD of the Week: Old Czech Marches and Dances with the Czech Philharmonic Orchestra and Vaclav Neumann; and at 9.30 our brainteaser - Who/What/Where am I?
10am
Artist of the Week: Harpsichordist, organist and conductor Ton Koopman
10.30am
Rob's guest this week is the film and television composer Debbie Wiseman. Debbie's film and television credits include more than 200 titles, such as Judge John Deed, The Land Girls, Tom's Midnight Garden and Wilde. In 2008 she composed a new Young Person's Guide to the Orchestra called Different Voices, and her album of music to accompany Oscar Wilde's fairy stories, Wilde Stories, was nominated for a Grammy Award and later made into a trilogy of animated films for Channel 4. In 2004, Debbie was awarded an MBE for services to the music and film industry.
11am
Sound of Cinema with Neil Brand, who introduces his personal choice of Music that made the Movies:
Gershwin: An American in Paris.
Last on
Today's Brainteaser Answer
Whom am I? The Sleeping Beauty, a character in a fairy-tale created in the late 17th century by Charles Perrault, adapted by the Brothers Grimm, and turned into one of the world's great ballets by Tchaikovsky. She is condemned by a fairy's curse to die as the result of a needle prick, but the sentence is commuted to sleeping for 100 years, from which she is woken by a passing handsome prince.<?xml:namespace prefix = o ns = "urn:schemas-microsoft-com:office:office" />
The BBC Classical Playlist