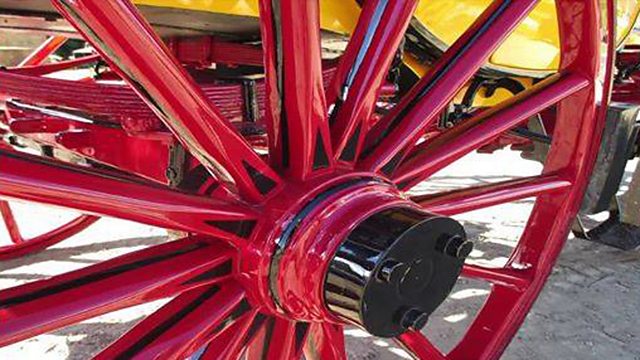 21/09/2013
Soft fruit farmers are concerned over changes to seasonal work permits being introduced by the Government. Where will their workforce come from?
Turning deadwood into something beautiful. One man's mission to use hardwood to make furniture.
Bee theft and why the law isn't designed to deal with what is fast becoming an issue in Scotland.
It's Open Studio Season - Chris tours some of the artists exhibiting in their homes on the Cowal Penninsula.
Mark takes a trip on an original stagecoach pulled by four horses, one of two left in Scotland.
Why faith tourism is gathering momentum in Scotland.
Photographing the Hebrides with Peter May and David Wilson, ahead of our The Blackhouse special next week.
Plus the men who climbed The Old Man of Hoy to celebrate their 60th birthdays.
And disrespecting the bothy. Why the people maintaining them are dismayed at the filth left behind by some bothy users.
Last on