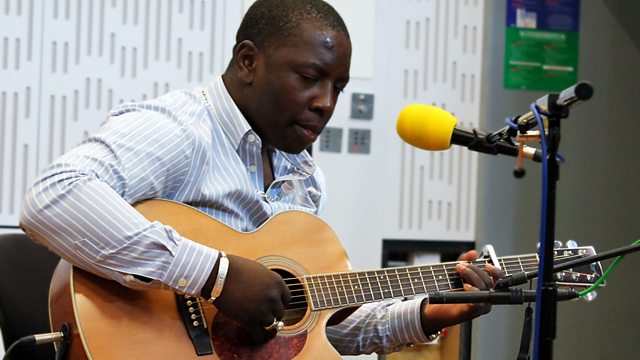 Rachel Podger, Vieux Farka Toure, Alex Heffes, Classical Opera: Sound of Cinema
Suzy Klein presents, with live music and guests from the arts world.
There's live music from soprano Sarah Fox who along with Classical Opera conductor Ian Page looks ahead to their performance of Mozart's Singspiel The Obligation of the First Commandment, written when he was only 11.
Plus as part of the BBC's Sound of Cinema season, Suzy talks to film composer Alex Heffes, known for his scores to films such as Touching the Void, One Day and The Last King of Scotland.
Main headlines are at 5pm and 6pm.
In.Tune@bbc.co.uk
@BBCInTune.
Last on