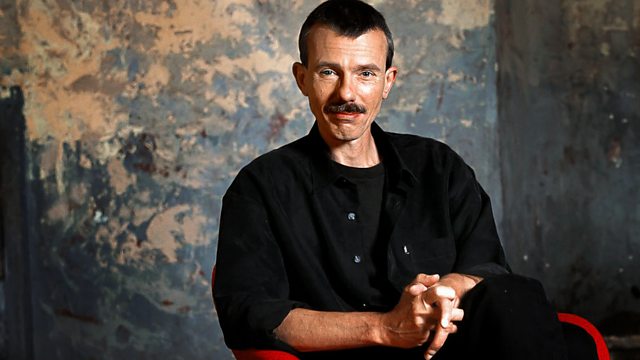 22/09/2013
Jonathan Swain presents a piano trio concert given by Philippe Talec, Antoine Landowski and Boris de la Rochelambert at the Stavelot Festival, including Turina, Granados and Chausson.
1:01 AM
Turina, Joaquin [1882-1949]
Trio for piano and strings no. 2 (Op.76) in B minor
1:16 AM
Granados, Enrique [1867-1916]
Trio for piano and strings (Op.50)
1:41 AM
Schubert, Franz [1797-1828]
Trio for piano and strings (D.897) in E flat major "Notturno"
1:52 AM
Chausson, Ernest [1855-1899]
Trio for piano and strings (Op.3) in G minor
2:23 AM
Chaminade, Cecile [1857-1944]
Finale from Trio no.2 in A minor
2:29 AM
Chopin, Fryderyk [1810-1849]
Introduction and polonaise brillante (Op.3) arr. for piano trio
Philippe Talec (violin), Antoine Landowski (cello), Boris de la Rochelambert (piano)
2:35 AM
Schumann, Robert (1810-1856)
Spanisches Liederspiel (Op. 74)
Margit László (soprano), József Réti (tenor), Zsolt Bende (bass), István Antal (piano), The Hungarian Radio and Television Choir, Zoltán Vásárhelyi (conductor)
3:01 AM
Sibelius, Jean (1865-1957)
Symphony no.2 in D major (Op.43)
Estonian Radio Symphony Orchestra, Peeter Lilje (conductor)
3:45 AM
Kuula, Toivo (1883-1918)
Virta Venhetta vie ('Rivers Gentle Flow Carry The Boat') (Op.37 No.1)
Eero Heinonen (piano)
3:49 AM
Stainov, Petko (1896-1977)
The Secret of the Struma River
Gusla Men's Choir, Vassil Stefanov (conductor)
3:57 AM
Hammerschmidt, Andreas (1611/12-1675)
Suite in C for strings (gambas) and winds ? from the collection 'Ester Fleiß'
Hesperion XX, Jordi Savall (director)
4:10 AM
Chopin, Frédéric (1810-1849)
Sonata in G minor for cello and piano (Op.65)
Claes Gunnarsson (cello), Roland Pöntinen (piano)
4:41 AM
Debussy, Claude (1862-1918) orch. Henri Büsser
Printemps ? suite symphonique
Bergen Philharmonic Orchestra, Jun Märkl (conductor)
5:01 AM
Shostakovich, Dmitry (1906-1975)
Festive Overture (Op.96)
Edmonton Symphony Orchestra, Uri Mayer (conductor)
5:07 AM
Gratton, Hector (1900-1970) arr. David Passmore
Première danse canadienne (1927)
Moshe Hammer (violin), Tsuyoshi Tsutsumi (cello), William Tritt (piano)
5:11 AM
Gratton, Hector [1900-1970] arr. Passmore, David
Quatrieme danse canadienne arranged for piano trio
Moshe Hammer (violin), Tsuyoshi Tsutsumi (cello), William Tritt (piano)
5:16 AM
Bach, Johann Sebastian [1685-1750]
Chromatic fantasia and fugue in D minor BWV.903 for keyboard
Evgeni Koroliov (piano)
5:29 AM
Tchaikovsky, Pyotr Il'yich (1840-1893)
Francesca da Rimini (symphonic fantasia after Dante) (Op.32)
Orchestre du Conservatoire de Musique du Québec, Raffi Armenian (conductor)
5:53 AM
Handel, Georg Frideric [1685-1759]
Ah! che troppo inequali, Italian cantata no.26 for soprano, 2 violins, viola and continuo HWV 230
Maria Keohane (soprano) European Union Baroque Orchestra, Lars Ulrik Mortensen (conductor)
6:04 AM
Brahms, Johannes (1833-1897) arranged by Edmund Rubbra
25 Variations and Fugue on a Theme by G.F.Handel (Op.24)
Norwegian Radio Orchestra, Johannes Fritzsch (conductor)
6:32 AM
Holst, Gustav (1874-1934)
Wind Quintet in A flat major (Op.14)
Cinque Venti
6:47 AM
Vivaldi, Antonio (1678-1741)
Concerto for cello and orchestra in E minor, RV.409
Maris Villeruss (cello), Latvian Philharmony Chamber Orchestra, Tovijs Lifsics (conductor).
Last on