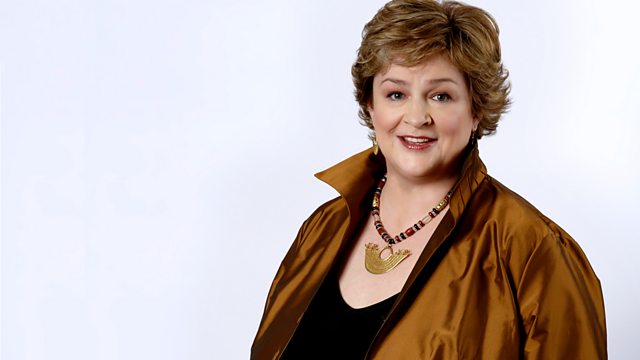 Sound of Cinema: Farinelli - The Movie
As part of the Sound of Cinema season, Catherine Bott looks at the story and the soundtrack of the 1994 film "Farinelli" - a biopic of the great 18th century castrato and his colourful relationships with women, with his older brother and with the composers Handel and Porpora.
It's been a long time since we had a real life castrato singer in our midst, and the only recording we have of one is Alessandro Moreschi, who died in 1922 and was already at the end of his performing career when the rather primitive recordings were made. No-one today really possesses the vocal range of a castrato ? which could be as much as three and a half octaves, so, when Belgian film director Gerard Corbiau decided to turn Farinelli's colourful life into a full-length biopic, he charged music director Christophe Rousset with coming up with a way to create as near to the castrato sound as he could.
The solution was to combine the voices of Polish soprano Ewa Mallas-Godlewska and American countertenor Derek Lee Ragin, so that Derek would sing the lower passages and Ewa the highest. During the precision editing, the voices of the two singers were relayed, from the notes to the highest, in order to cover the tessitura and also demonstrate the castrato's virtuosity. The resulting tape included nearly 3000 editing points. It was then necessary to "homogenise" the two singers' timbres in order to give Farinelli his own voice, both new and, at the same time, respectful of the original voices.
The film soundtrack includes performances by the "combined" voices with Christophe Rousset's own ensemble Les Talens Lyriques, in glorious music by Handel, Porpora, Hasse, Pergolesi and Farinelli's own older brother (and protagonist of the film), Riccardo Broschi.
Last on