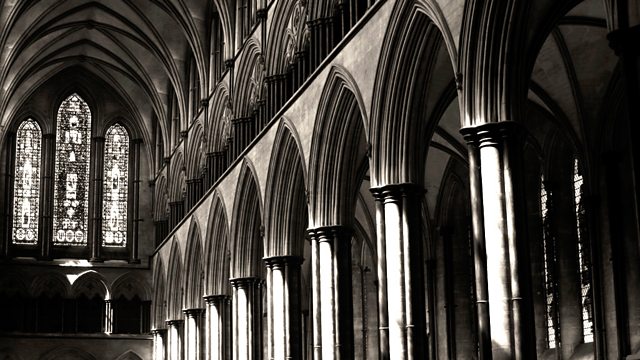 Mystics and Melancholia: Radical Dreamers in the Middle Ages
Over the course of this week, Lucy Powell explores the history of dreams and what we think they mean, a hundred years after Sigmund Freud's great work 'The Interpretation of Dreams' appeared in English.
As well as investigating the impact of that book, she'll be exploring renaissance dreamers, Romantic nightmares, and the latest findings in neuroscience, but today she returns to the great mystical dreamers of the Middle Ages.
At no time in Western history have dreams been so divinely inspired, or as highly revered as in the Middle Ages. Our earliest literature is studded with transcendent, celestial dreams. They had the power to precipitate wars and reroute the fate of nations. They could confer extraordinary freedoms on ordinary medieval people. But they could also precipitate what seem to us intolerable physical restrictions.
Lucy visits the cell of Julian of Norwich, who chose to spend her life bound by four walls, contemplating the meaning of her divinely-inspired dreams. But while Julian's visions drove her to the complete seclusion of a contemplative, her Norfolk contemporary Margery Kempe, was propelled across the globe by her visions of Christ.
Producer: Jane Greenwood.
A Loftus production for BBC Radio 4.
Last on