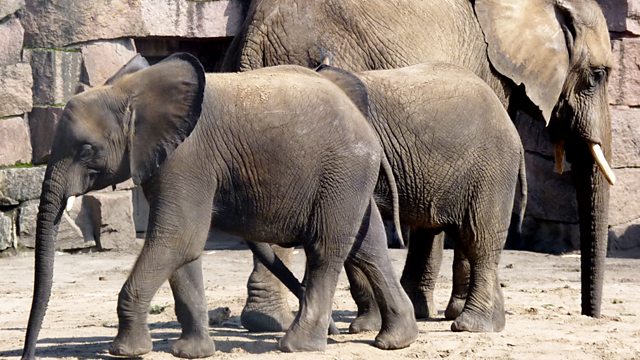 Elephant Poaching in Africa
Listen in pop-out player
Monty Don presents Shared Planet, the series that looks at the crunch point between human population and the natural world. In this programme a field report from Saba Douglas-Hamilton of Save the Elephants from the Samburu National Park in Kenya. Saba sees first-hand the sight of an elephant shot for its ivory. From Kenya, Monty Don explores some of the wider issues in Africa with David Western, Chairman of the Africa Conservation Centre in Kenya, ex Director of the Kenyan Wildlife Service and Adjunct Professor at University of California, San Diego. With many commentators and scientists saying the end markets for ivory are too large to supply from legally traded ivory, what argument will save elephants from the huge market incentive to kill elephants for their ivory?
Last on
David Western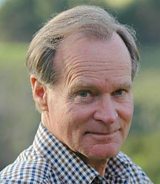 David Western is chairman of the African Conservation Centre, Nairobi. He began research into savannahs ecosystems at Amboseli in 1967, looking at the interactions of humans and wildlife. His work, unbroken since then, has served as a barometer of changes in the savannahs and a test of conservation solutions based on the coexistence of people and wildlife.
Western directed Wildlife Conservation Society programs internationally, established Kenya's Wildlife Planning Unit, chaired the African Elephant and Rhino Specialist Group, and was founding president of The International Ecotourism Society, chairman of the Wildlife Clubs of Kenya, director of Kenya Wildlife Service and founder of the African Conservation Centre in Nairobi. He is an adjunct professor in Biology at the University of California, San Diego and the University of Minnesota.
Western's publications include Conservation for the Twenty-first Century (1989), Natural Connections: Perspectives in Community-based Conservation (1994) and In the Dust of Kilimanjaro (2001). He is presently directing conservation and research projects in Kenya and serving on a government task force redrafting environmental legislation in line with the new Constitution of Kenya 2010. Western received the World Ecology Award for 2010 and the 2012 Life-time Achievement Award for Ecotourism.

Dr Peter Li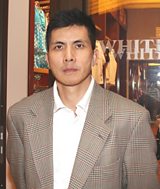 Peter J. Li, Ph.D., is associate professor of East Asian Politics at University of Houston-Downtown. Born in China, Dr. Li received post-graduate education in the United States after finishing his undergraduate degrees in English and foreign service in China. Among the several subjects of his research, the challenge of animal protection in the rapidly modernizing China is Dr. Li's major concentration. He has published on China's wildlife law enforcement problems, political and ethical issues of wildlife farming, students' awareness of animal welfare, and animal welfare and food safety impact of China's massive industrialized animal production. He also publishes on popular media such as Hong Kong's South China Morning Post and Beijing's Global Times on issues ranging from China's foreign policy to illegal wildlife trade. Dr. Li is based in Houston but travels frequently to China for conferences and field studies.
Saba Douglas-Hamilton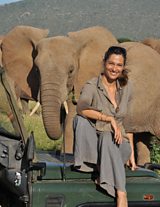 Saba Douglas-Hamilton is an ardent conservationist and trustee of her father's charity Save The Elephants, their work together was filmed by the BBC for the 2009, three-part documentary series The Secret Life of Elephants.
Born and brought up in Kenya by her zoologist father and author, Saba's rich experience of African wildlife and people, combined with a first class degree in Social Anthropology, ensures the expertise behind her compelling TV and radio work. Saba has tirelessly committed to the conservation of Africa's wildlife and its indigenous peoples.
Image courtesy of Sam Gracey
Learn about habitats with The Open University