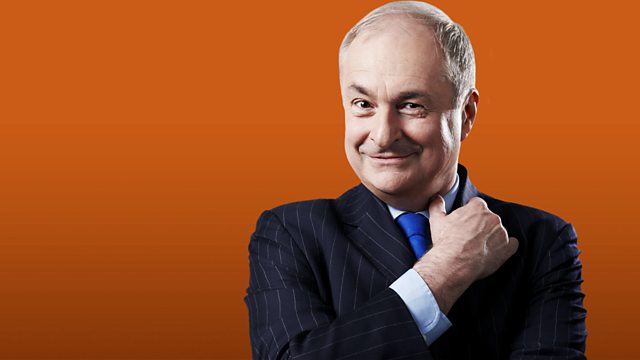 21/09/2013
Paul Gambaccini presents tracks from this week's US charts and hits from the last six decades.
Each week, songs are played by two musicians who have been inducted into 'The Rock And Roll Hall of Fame'. Working alphabetically through the list, tonight Paul features tracks by The Band and writer/producer Dave Bartholomew. In the regular feature 'The First Time Ever I Saw Your Face', songs are played from albums by Merle Haggard and Luciano Pavarotti.
In 'A Matter Of Life And Death' Paul celebrates the birthday of Faith Hill by playing her hit 'Breathe'. As a tribute to Tompall Glaser, who has recently died, we hear his hit with the Glaser Brothers 'Lovin' Her Was Easier (Than Anything I'll Ever Do Again)'. 'It's Not The Same Old Song' highlights 'Don't Bring Me Down' by The Animals and a different song with the same title by Electric Light Orchestra. In the feature called 'Both Sides Now', Paul plays a single by an American artist that was a hit in the UK but not in the US and an American hit by a British artist that was not successful in the UK.
Our R&B number ones are from 1997 and this week by Usher and Robin Thicke with Pharrell. We hear Country number ones from 1974 and now by Don Williams and Luke Bryan. This week's featured past and present Rock number ones are by The Rolling Stones and Lorde. 'Yours Truly' by Ariana Grande is the number one album and 'Roar' by Katy Perry is the best-selling song of the week.
Last on