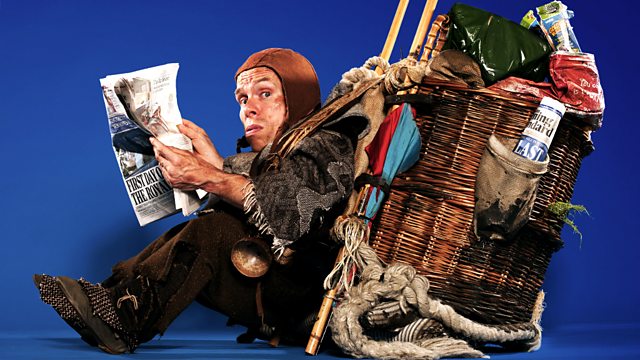 Martin Clunes, John Otway, Arthur Smith, Bernadine Evaristo, Cloud Control, Moya
Clive has a check-up with the man who used to Behave Badly, actor Martin Clunes, who reprises his role as Dr. Martin Ellingham, the GP with a brusque bedside manner and a phobia of blood in ITV drama 'Doc Martin', set on the beautiful North Cornish coast. The next episode is on Monday 22nd September at 21.00.
Clive has a love-in with author and poet Bernardine Evaristo, whose new novel 'Mr Loverman' is a groundbreaking exploration of Britain's older Caribbean community. Antiguan born flamboyant Hackney pensioner Barrington Jedidiah Walker is teetering on the edge of a life-changing decision when his marriage goes into meltdown.
Arthur Smith gets Deep & Meaningless with cult legend John Otway, who in the midst of Britain's punk revolution and after a momentous TV appearance where 5.5 million viewers watched him land painfully on his testicles, was riding high in the charts. Too bad his next HIT was 25 years later! 'Rock And Roll's Greatest failure: Otway The Movie' demonstrates all too well the pitfalls of the rock 'n' roll dream.
Life's Too Short for actor Warwick Davis, who's about to star in West End favourite 'Spamalot.' He talks to Clive about launching his career as Wicket the Ewok in Star Wars VI: Return of The Jedi and starring in fantasy feature film 'Willow'. Warwick's playing Patsy from 23rd September until 19th October at The Playhouse Theatre, London.
With music from bright new star Moya, who performs 'Come and Get It'.
And from Australian pysch-pop foursome Cloud Control, who perform 'Scar' from their album 'Dream Cave'.
Producer: Sukey Firth.
Last on
Listen to Loose Ends anytime, anywhere.