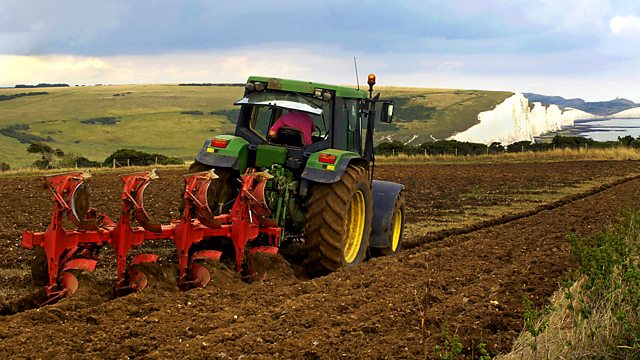 Farming Today This Week
It's tupping time! Charlotte Smith heads to the Eastern Region Ram Sale in Melton Mowbray, Leicestershire and chats to buyers and sellers about the art of spotting good breeding stock. Farmers invest big money in a pedigree ram and it's a decision they can't afford to get wrong - the quality of next year's lambs depends on it. Charlotte tries her hand at some traditional stock-judging by climbing into a pen of four Suffolk tups and assessing their "teeth and testicles". She also looks at the science behind the breeding and asks whether genetics recording and breeding values can beat the old-fashioned eye for a good tup. And we catch up with Charollais breeder Carroll Barber as she prepares for the sale ring and keeps her fingers crossed for a good price.
Presented by Charlotte Smith and produced by Anna Jones.
Last on