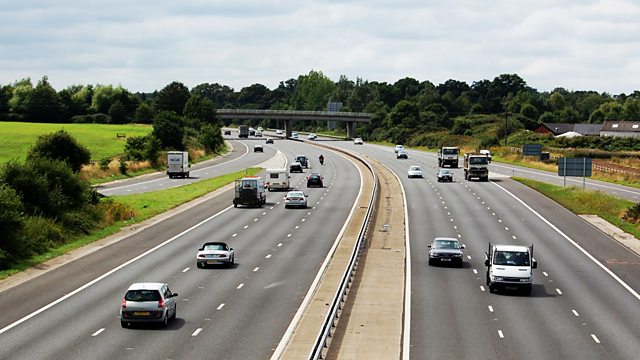 Being a motorway cop means having to listen to every excuse in the book: sometimes they're ridiculous and unbelievable, while other times it's down to the skill and experience of the cops to work out fact from fiction.
Getting to the truth can leave many a cop exasperated and when motorway cops Phil Stonebanks and Dave Robson pull over a suspicious driver it takes all their patience just to find out his name.
In Bradford a prolific habitual burglar is caught red-handed by motorway cops Mick Roffe and Rob Jones. Tooled up and ready to go, this burglar knows all the tricks in the book but not, it seems, how to talk himself out of trouble. Despite a stack of mounting evidence the burglar comes out with a string of excuses which leaves the cops both dumbfounded and not quite believing their ears.
When motorway cops stop a speeding driver they expect to hear a possible exaggeration of the truth but when a driver clocks nearly 110 miles per hour there can be no excuses. A speeding driver tries his luck to convince the motorway cops he's got the perfect reason to use the M62 as a race track but the cops are having none of it until a startling revelation leads them lost for words.
A drink driver in Bradford is caught nearly three times over the limit. Out of control and with no excuses he knows he's in big trouble. The cops can only sit back and watch as he tries desperately to beat the breath test.
Back in Bradford PC's Andy Barron and Lindsey Pickles are called into action to try and stop a white van seen leaving a burgled house. After a frantic two mile chase across the city the fleeing van is finally brought to a stop and then the cops discover just why the driver was so keen to escape capture.
On the M62 a driver feels the full force of the law when he is pulled over for random check on his beaten up recovery truck. A fuel sample reveals illegal red diesel, and a bald tyre leaves the driver facing charges and a long walk home.
Last on
More episodes
Previous
You are at the first episode
Credits
| Role | Contributor |
| --- | --- |
| Narrator | Jamie Theakston |
| Executive Producer | Matt Holden |