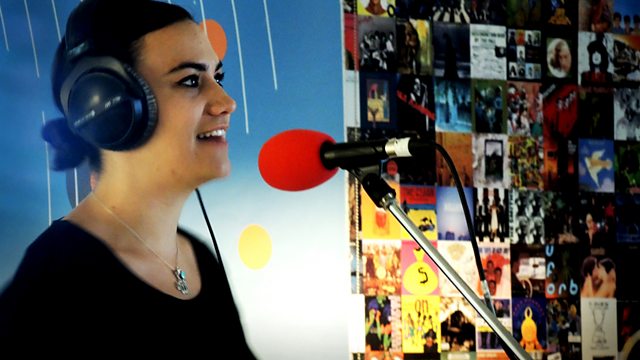 Nadine Shah is in session
Vocalist/pianist Nadine Shah is in session having recently released her debut album "Love Your Dum and Mad". She's British born by way of Norweigan and Pakistani parentage and we're very excited to say that she'll be live with us today after midday.
Lauren Laverne announces the fourth and penultimate live music act to appear at her week-long series of gigs, live from Maida Vale. Only one more act is to be announced, and you have the chance to be there.
Author David Thomson gives us another fascinating insight in the world of audio at the cinema, as part of 6 Music Sound of Cinema season. This week, he looks at the effect that being able to hear actors speak had on the audience.
Plus this week's Peoples Playlist offers up half an hour of brilliant tunes chosen by you on a given theme and free music in MPFree and take some time out to enjoy a gorgeous tune in The Headphone Moment.
Last on
Manic Street Preachers join the line-up for Maida Vale Live. Find out how to get tickets.