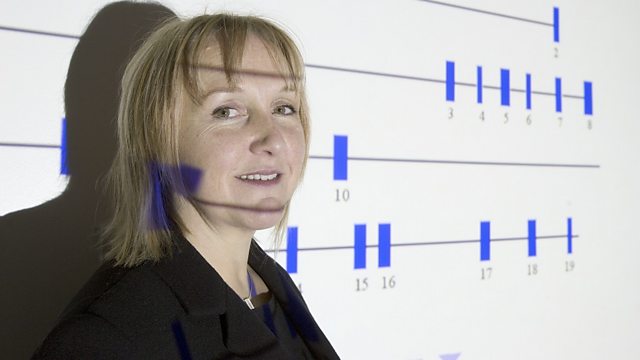 17/09/2013
Adam Walton meets Professor Julie Williams, Wales's new chief scientific advisor, to discuss her new role, her scientific career and her groundbreaking work on Alzheimer's disease.
Last on
Julie Williams
Julie Williams CBE is Professor of Neuropsychological Genetics at Cardiff University and one of the world's leading researchers into the genetics of Alzheimer's disease. And this week she takes up her new role as the Welsh Government's Chief Scientific Adviser.
Julie grew up near Merthyr Tydfil and discovered an interest in science very early. She studied psychology for her undergraduate degree and Ph.D  and it was only when she returned to science after taking time off to start a family that she became involved in the area of research that would make her name. She and her team have so far identified 23 genes that play an important role in the onset of Alzheimer's disease and there are many more to be discovered.
In her new role she will advise the Government on scientific issues, increase Wales' scientific research profile and promote the teaching of science in schools. For this week's programme Adam visits Julie's lab at Cardiff University's School of Medicine to talk to her about her important work on Alzheimer's disease, her ambitions as Chief Scientific Advisor for Wales and to ask what inspired her to become a scientist in the first place.