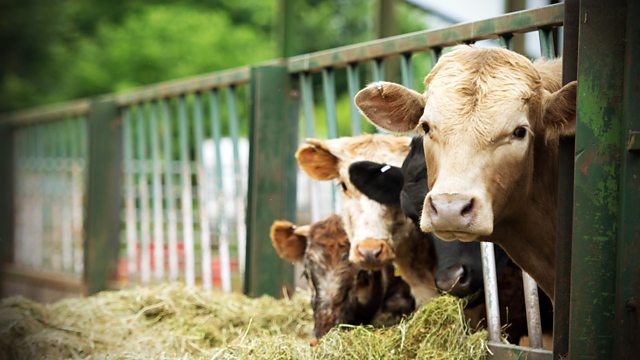 20/09/2013
At the hospital, Eddie and Clarrie are very concerned about Joe. While Clarrie settles Joe back in at home Eddie visits Grey Gables. He's convinced it was no accident.
Ian tries to console Lynda, who is blaming herself. She should have spotted that the replacement carpet had worked loose.
Returning from their holiday, Caroline feels totally refreshed. When she suggests calling Ray to say they're home, Oliver confesses there has been a change of plan. Caroline is pleased to see everything looks in hand when they reach Grey Gables.
However, inside Eddie is confronting Lynda about the carpet. Ian tries to calm the situation, saying Joe had had a few drinks. This only fuels Eddie's anger. He accuses Ian of slanderous remarks. Caroline walks in to hear Eddie say they are going to sue.
Caroline is furious with Oliver for engaging Ray and then treating her like child.
Lynda feels Caroline will never trust her again. Ian tries to reassure her that when things calm down Caroline will see how magnificently she dealt with the crisis.
Eddie tells Clarrie that he's informed Caroline and Lynda they can expect to hear from their lawyer. Carrie tries to convince Eddie that Joe will be fine but Eddie's not sure. He might never be the same again.
Last on
Credits
| Role | Contributor |
| --- | --- |
| Shula Hebden Lloyd | Judy Bennett |
| Alistair Lloyd | Michael Lumsden |
| David Archer | Tim Bentinck |
| Ruth Archer | Felicity Finch |
| Tony Archer | Colin Skipp |
| Pat Archer | Patricia Gallimore |
| Helen Archer | Louiza Patikas |
| Tom Archer | Tom Graham |
| Brian Aldridge | Charles Collingwood |
| Ian Craig | Stephen Kennedy |
| Matt Crawford | Kim Durham |
| Kathy Perks | Hedli Niklaus |
| Joe Grundy | Edward Kelsey |
| Eddie Grundy | Trevor Harrison |
| Clarrie Grundy | Heather Bell |
| Oliver Sterling | Michael Cochrane |
| Caroline Sterling | Sara Coward |
| Lynda Snell | Carole Boyd |
| Kirsty Miller | Annabelle Dowler |
| Alan Franks | John Telfer |
| Ray Franklin | Robin Bowerman |
| Harriet Franklin | Liza Sadovy |
| Rob Titchener | Timothy Watson |
| Darrell Makepeace | Dan Hagley |
| Suzy Shen | Daphne Cheung |
| Writer | Simon Frith |
| Director | Sue Wilson |
| Producer | Julie Beckett |
| Editor | Julie Beckett |