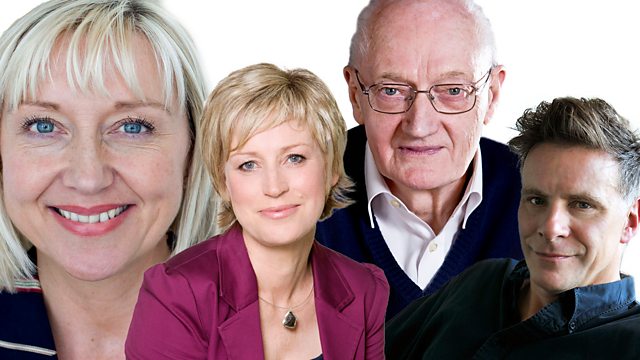 15/09/2013
Jesuit priest and peace activist Rev John Dear joins Cathy for the first hour of the programme. He talks about his constant struggle to achieve peace on a personal, national and global level, and how that's taken him from being arrested to being nominated for the Nobel Peace Prize by Archbishop Desmond Tutu.
Monsignor Leo Cushley will be taking up his role as the new Archbishop of St Andrews and Edinburgh on 21st September. He talks to Cathy about coming home to Scotland and the challenges ahead of him, following on from the resignation of his predecessor, Cardinal Keith O'Brien.
With a new influx of students starting university, we look at the people they can turn to if they face any problems - the university chaplain. We'll be asking what their role is, and why the University of Edinburgh has just appointed their first Humanist chaplain.
When American artist Cindy Chang lost a loved one, she responded with a piece of work allowing people to write their hopes and aspirations on a public wall. The project has since been recreated around the world. We visit the University of Edinburgh's chaplaincy centre where students unveil Scotland's first Before I Die Wall.
Author and ecologist Alistair McIntosh reveals the spiritual values he discovered when walking across Lewis and Harris.
And we find out how 'Saying Goodbye' services are helping those who are grieving the loss of a child.
Last on
John Dear
Our first hour guest this week is Jesuit priest and peace campaigner, John Dear. His website is www.johndear.org
Saying Goodbye Services
The Saying Goodbye services referred to on the programme will be taking place at Glasgow Cathedral on Castle Street on Saturday 21st Sept 2013 @11:00am, and St Mary's Episcopal Cathedral on Palmerston Place in Edinburgh on Sunday 22nd Sept 2013 @3.30pm. For more information go to www.sayinggoodbye.org.