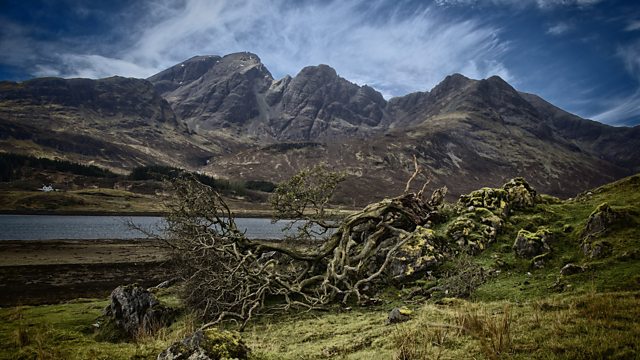 14/09/2013
There are less than two thousand woolly willow trees in Scotland, and conservationists are determined to preserve them. But why?
A new website which generates blogs giving detail about the movements and eating habits of red kites.
An update from Falkirk's Helix project which has been compared to the Eden Project in its ambition.
Euan takes a boat trip to the Island of Longa and sees lots of sea eagles.
How the outdoors can help dementia.
An historical walk on the banks of Loch Tay to an abandoned farming settlement.
Plus trying out the Shaw Swimming Technique and Scotland's Biggest Living Willow Sculpture is unveiled in Argyll.
Last on