Music Played
21 items
Add music you love and enjoy it with
Pause for Thought

From The Archbishop of York, John Sentamu.

"Are you worried about the future?" So asked eight year old Nana, in a letter when she heard about my life-threatening illness.
What do you say when you have had two major operations and Salmonella poisoning?
Sentamu, are you worried about the future? No.
Concerned? Yes.
Shaken but not stirred.
Worrying about the future will not make it better or certain.
I've learnt the cure to worrying lies in focussing on the now and letting God worry about the future he has planned for me, for you, for us all.

This isn't idle faith – getting out our spiritual binoculars to see what sort of a future God is sending in our direction. But rather keeping focussed and doing our best the task that is in front of us. And acknowledging that the challenge in front of us is no greater than the power in us, around us, above us, and behind us. It's living as if tomorrow is already here.

I remind myself constantly not to spend too much time looking ahead to what may be coming around the corner. But rather enjoying the now in company with others and making the most of what each day offers to me, to you, to us all.

It's a pity that often it's only in times of ill-health, misfortune or in changing our routine that we focus on the present and take each day at a time.
"Are you worried about the future?"
Learn to be more loving, faithful, trusting and stick at it. This capacity for stickability has helped me, amidst many trials and tribulations, to discover a wonderful gift. The gift of Christian hope.

This isn't "believing what you know isn't true: gritting your teeth and bearing it. It is rather the patience and the readiness to adventure with the One who makes the impossible possible. For our generous God is get-at-able.
So let nothing frighten you!
BBC Playlister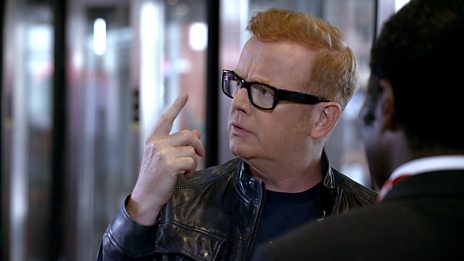 Chris has a song stuck in his head - but what is it? That's why he needs BBC Playlister!
500 WORDS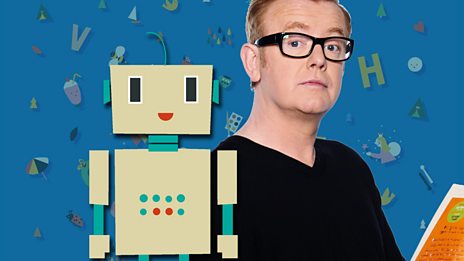 Featuring celebrity videos and top writing tips!
Podcast
Catch up with the latest Breakfast fun with Chris Evans. Hear the best stories and the biggest…