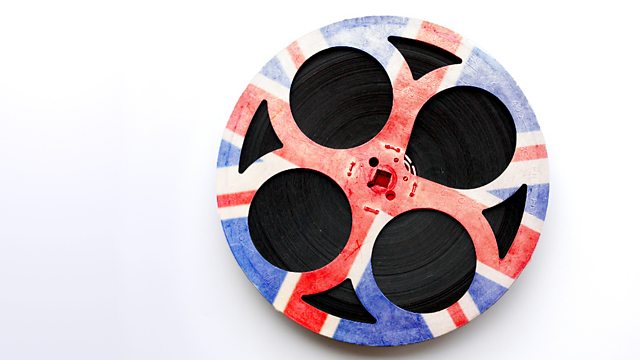 As part of BBC Radio 3's Sound of Cinema, a week of essays written and presented by historian and columnist Simon Heffer on classic British taboo-breaking films which depicted a society changed profoundly by war. The cinema of the 30s was nakedly and unashamedly escapist in a way that the cinema of the late 40s and early 50s - in an age of lost innocence and social upheaval - simply couldn't be. This was a period when British cinema was forced to embrace change and reflect reality.
Taboos it had left untouched could no longer be ignored if film was to remain relevant. Families had broken up because of bereavement and adultery. Subjects considered unsuitable for a cinema audience - marital breakdown , criminality, revenge, failings in the justice system, and disability - suddenly became popular with British screenwriters and studios. Social realism was the order of the day.
In Heffer on British Film, Simon Heffer puts the case for five films from the decade after the war which show British cinema dealing with gritty social issues and dramatic high standards before the 60s were underway - including It Always Rains on Sunday (1947), The Long Memory (1952), The Browning Version (1951), Yield to the Night (1956) and the focus of today's essay - Mandy (1953).
Ealing Studios' Mandy, directed by Alexander Mackendrick was based on the book 'The Day Is Ours' by Hilda Lewis, with screenplay by Nigel Balchin and Jack Whittingham. It's the story of a girl, Mandy Garland, who is diagnosed with a congenital hearing defect and starred Phyllis Calvert, Jack Hawkins and Terence Morgan.
As her parents Harry and Christine Garland come to terms with the fact that they have a deaf-mute daughter, they enrol her in special education classes to try to get her to speak. As she struggles to express herself and learn how to lip-read, her parents argue over the best way to deal with her condition and their marriage comes under severe strain. This is compounded by hints of an affair between Christine and Searle (Jack Hawkins) , the headmaster of the school for the deaf where Mandy is enrolled. Although it may be too late for the little girl to make great strides, the specialist training eventually pays off to the point where Mandy says her own name for the first time.
While the drama revolves around the parents' sharply conflicting views of what to do for their child, the unpretentious, documentary style adopted by MacKendrick reveals the world through the eyes of the little girl as she responds to the strange way adults around her conduct themselves and the sensitive guidance of her school. And, thanks to the wonderful performance he draws from Mandy Miller, the slow but sure development of this youngster is at the heart of the film.
Producer: Mohini Patel.
Last on