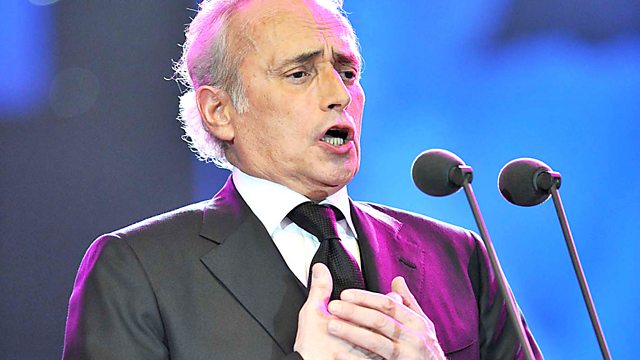 Verdi 200 - Il Corsaro
Verdi 200 - Il Corsaro
Penny Gore introduces an acclaimed recording of this rarely performed opera starring Montserrat Caballé, José Carreras and Jessye Norman.
First performed in 1848 Verdi's Il Corsaro, like Berlioz's overture and Petipa's ballet, is based on Lord Byron's poem The Corsaire. Verdi first expressed interest in the poem several years earlier but by the time Il Corsaro received its premiere in Trieste he had shown surprisingly little interest in the production and did not attend the opening night, which was poorly received.
The action takes place in the Turkish city of Corone and on a Greek island in the Aegean where Corrado, the chief corsair, is in exile. On hearing of the threatening military plans of the Turkish Pasha Seid he sets forth with his men for Corone, leaving behind his heart-broken lover Medora. Despite an initial victory over Seid, and having caught the eye of the Pasha's favourite slave-girl Gulnara, Corrado is eventually imprisoned. Ultimately they escape and set sail for the island, but Medora has already taken drastic action assuming that Corrado is dead...
Corrado ..... José Carreras (tenor)
Medora ..... Jessye Norman (soprano)
Gulnara ..... Montserrat Caballé (soprano)
Pasha Seid ..... Gian-Piero Mastromei (baritone)
The Ambrosian Singers
New Philharmonia Orchestra
Lamberto Gardelli (conductor).
Last on