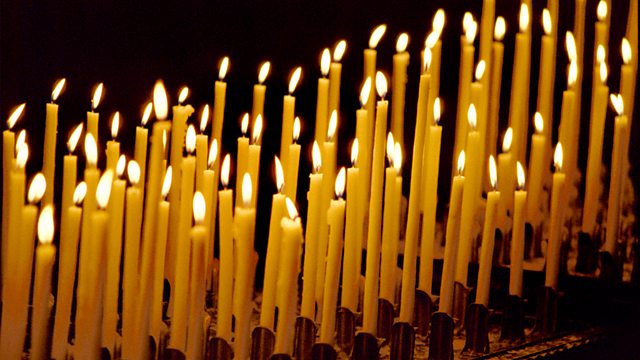 18/09/2013
A spiritual comment and prayer to begin the day with the Revd Dr Janet Wootton.
Last on
The Revd Dr Janet Wootton
Good morning<?xml:namespace prefix = o ns = "urn:schemas-microsoft-com:office:office" />
The British Library celebrated its 40th anniversary this year. It was formed from a number of different resources, including the Library Department of the British Museum, and the National Lending Library for Science and Technology, which my husband joined 41 years ago today.
He started work on the development of automated information services, and has worked on many other new developments. The India Office Library, containing the entire archive of British India, moved in 1982. In the following year the British Institute of Recorded Sound joined the Library as the Sound Archive, now one of the largest of its kind in the world.
Over the years, he has seen major advances in technology, which we now take for granted: the on-line catalogues, digital books and other resources, which have made medieval illuminated manuscripts and the earliest Shakespeare editions available online to scholars all over the world, and, of course, one of the earliest websites to be developed.
I have used the library as a reader for over thirty years, first the Round reading room in the British Museum and, for the last 15 years, the new building at St Pancras. There is something utterly awesome in the sheer volume and variety of what is available. Centuries' worth of creativity and thinking and writing.
God, who gave us minds to think, and to wonder at the universe, we give you thanks for libraries, both national and local, and for those who work to make the wealth of resources more and more available.
Amen