Free download
Insight, analysis and expert debate as key policy makers are challenged on the latest news stories.
In today's programme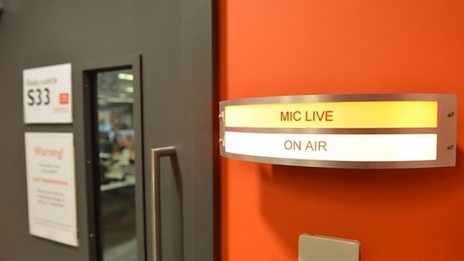 With Evan Davis in Glasgow and John Humphrys in London.
Listen to clips from this morning's programme:




Today's running order

Subject to change




0615

Business news with Andy Verity.




0709

Evan Davis reports from the Liberal Democrats' party conference in Glasgow.




0713

It should be easier for customers to switch banks from today. Adrian Kamellard, Chief Executive of the Payments Council, and Andrea Leadsom, Conservative MP for South Northamptonshire, debate the changes.




0715

The sunken cruise ship, the Costa Concordia, is being raised today in a process referred to as "parbucking". Alan Johnston reports from Rome.




0718

Business news with Andy Verity.




0722

Why is it so difficult to swat a fly? It seems it's because they see the world in slow motion. Andrew Jackson, Professor of Zoology at Trinity College Dublin, explains.




0730

Weapons inspectors will today brief the United Nations about what they found while they were investigating an alleged chemical attack in Damascus last month. Jeremy Bowen reports.




0740

The newspaper review.




0742

The BBC's political editor Nick Robinson outlines what we can expect from the Liberal Democrat conference in Glasgow.




0747

Thought For The Day with religious commentator Clifford Longley.




0750

Chris Jefferies was arrested for the murder of the young architect, Joanna Yates, in Bristol three years ago. He was innocent - but many newspapers suggested he was guilty before the police finally released him without charge. Mr Jefferies joins us now, as does Nick Gargan, Chief Constable of Avon & Somerset Constabulary.




0810

Evan Davis interviews Nick Clegg at the Liberal Democrat party conference in Glasgow.




0820

The English Touring Theatre company is 21 next year. They're planning to mark their birthday by staging 21 different plays during the year, and the public get to choose some of them. The Today programme is conducting a poll and you can tell us what play you'd most like to see. We're joined in the studio by Rachel Tackley, artistic director of English Touring Theatre, and Michael Coveney, chief critic from WhatsOnStage.




0830

The BBC's political editor Nick Robinson analyses Evan Davis's earlier interview with Nick Clegg.




0835

Today a judge will decide whether a woman will be allowed to keep the Niqab veil on during her trial. The 21 year old defendant refused to take off the veil to enter a plea back in August. The judge adjourned the trial as he said he couldn't accept her plea without identifying her. Akeela Ahmed, Muslim Family Specialist for the Christian Muslim Forum, and Ken Macdonald, former Director of Public Prosecutions, debate the issue.




0840

Business news with Andy Verity




0850

American writers will be eligible for the Man Booker Prize from next year. Our arts editor Will Gompertz reports.




0855

David Clegg, political editor of the Daily Record and Isabel Hardman, editor of the coffee house blog for the Spectator, give their thoughts on the state of the Liberal Democrats.
See more live updates