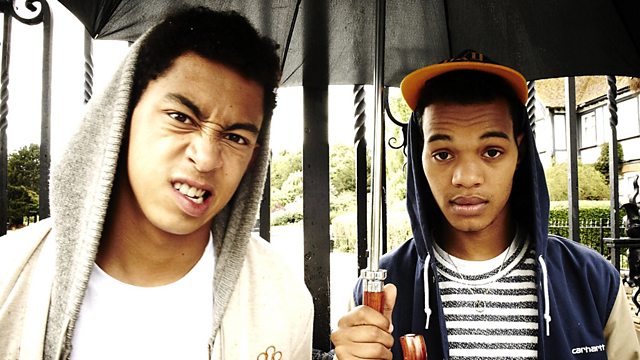 Rizzle Kicks' Game of Life
Huw Stephens joins Rizzle Kicks as Quiz Master as they take part in the Rizzle Kicks Game of Life. With 4 rounds - Mystery Guest, Quickfire, Deep and Meaningful and How Well Do You Know - it's Jordan versus Harley in this all-revealing game that tells the story of the Rizzle Kicks, from childhood to the launch of their upcoming album, Roaring 20's.
Listen in as they're surpised by the likes of Ed Sheeran and Jordan's mum, who let slip their secrets; find out their deepest feelings on topics such as the price of fame; and discover just how well they know each other in a round that makes them guess each other's answers. Feauturing special guests, amazing music and honest and amusing stories straight from the mouths of Jordan and Harley, this is the Rizzle Kicks story, but in a way that's never been told before.
To join in with the discussion on Twitter use #RizzleKicksGame.
Last on