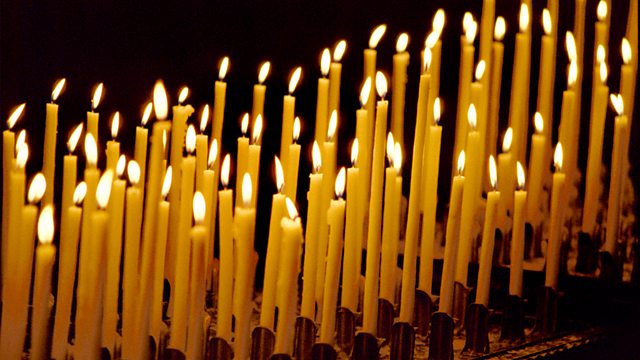 11/09/2013
A spiritual comment and prayer to begin the day, with The Revd Canon John McLuckie, Vice-Provost of St Mary's Episcopal Cathedral, Edinburgh.
Last on
11th September 2013
Good morning.  Each day this week I'm reflecting on the insights Jesus offered in his teaching when he drew on the natural world to suggest ways of living our lives more fully and completely.  When, with deceptive simplicity,  he offered the birds of the air and the lilies of the field as our teachers, he opened up a surprising range of insights into the human condition.  For example, when he pointed to the lily, which neither toils nor spins and yet is gloriously clothed, he showed us a creature that is simply being what it is.  In the same way, a sparrow is simply what it is and would find itself in all sorts of trouble if it tried to outrun a cheetah.  <?xml:namespace prefix = o ns = "urn:schemas-microsoft-com:office:office" />
Although Jesus seems to be stating the obvious here, it's certainly true that we often expend much energy and much anxiety on trying to be something or someone else.  How often do we catch ourselves trying to be perfect rather than relaxing in the knowledge of our human limitations?  And how often do we sell ourselves short or pay heed to voices in our heads that belittle us.  The Gospel Jesus preached was the message that we can find contentment in the simplicity of who we are, with all the mixture of imperfection and goodness that entails.  Curiously, it's when we find a kind of self-forgetfulness, perhaps when we are absorbed in something that takes us beyond ourselves, that we find we are most truly ourselves.
God of all creation,
teach us simplicity;
when we are restless and dissatisfied,
let us rest in who we are,
sure in the knowledge of your forgiveness and love.
Through Jesus Christ our Lord. Amen.