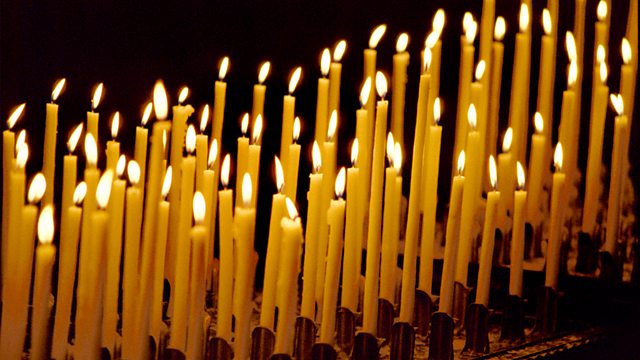 09/09/2013
A spiritual comment and prayer to begin the day, with The Revd Canon John McLuckie, Vice-Provost of St Mary's Episcopal Cathedral, Edinburgh.
Last on
9th September 2013
Good morning.  In some of his most memorable teaching, Jesus urged those who were anxious to look to the example of the birds and the lilies to learn a way of living that puts our anxiety into perspective.  He was, of course, fully aware of the suffering that life can bring and knew that suffering in his own life.  Yet he also gave us an example of how we might deal with it.  <?xml:namespace prefix = o ns = "urn:schemas-microsoft-com:office:office" />
Each day this week I'm drawing on the example of the lilies and the birds.  Through them, Jesus invited us to live in the present.  Birds and flowers know nothing of 'the next day'.  They have their struggles, of course, but they don't add to their suffering as humans do by looking to the 'what ifs' of tomorrow or by adding commentary to the hardships they endure.  The hardship of a bird is what it is, and nothing more.  Deep down, we know that dealing with one thing at a time makes our life more manageable, but it's not always easy to do that;  we allow our current concern to trigger thoughts of past concerns or look to the uncertainties of the future.  AJ Cronin said that "worry never robs tomorrow of its sorrow, but only saps today of its strength".  One way to remind ourselves of how to live in the present is to get out there with the lilies and the birds and experience the peace of creation in that moment.
God of all creation,
we are troubled by many things.
When we feel overwhelmed by what is and what might be,
teach us to live in the present moment and entrust the rest to you.
You know our needs before we ask,
so in this knowledge, we rest in your loving care,
through Jesus Christ our Lord.  Amen.