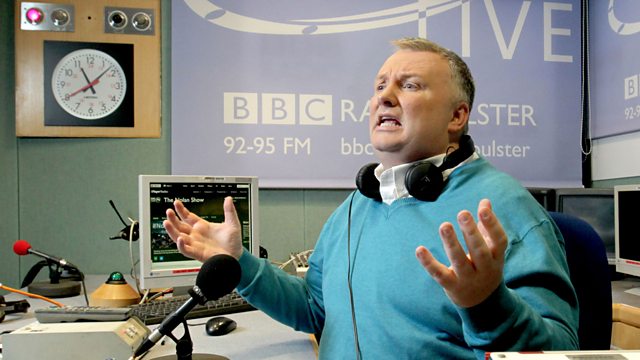 27/09/2013
DUP MLA Robin Newton responds to criticism for employing family members.
Should there be a halt to flag protests in Belfast during Haass talks? SDLP's Alban Maginness & PUP's Jonny Harvey disagree.
Concerns from retailers about plastic bag tax. Is it time to re-think next phase in the shopping bag levy scheme?
A famous song about Belfast is re-written, reflecting how far the city has come. Joby Fox sings live in studio.
Last on