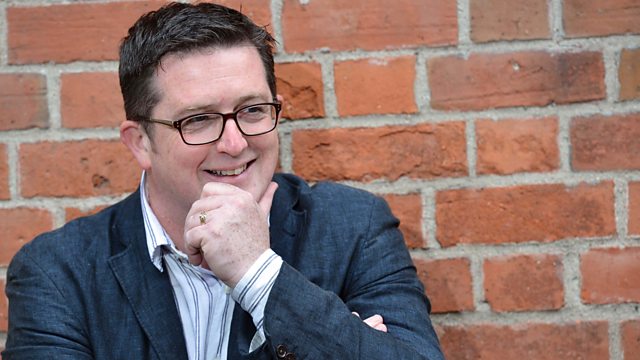 21/09/2013
John Toal looks at health, relationships, hobbies and family along with great music and chat, big interviews, fascinating people and great craic, plus recipes from Paula McIntyre.
Last on
Minestrone Verde Soup and Braised Turnip with Beef Sausages and Walnuts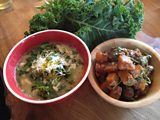 Minestrone Verde Soup
4 rashers dry cure bacon or pancetta, chopped
2 sticks celery, finely chopped
2 cloves garlic, crushed
1 onion, peeled and chopped
1 small leek, split, washed and chopped
150g peeled potatoes, cut into ½ cm dice
60g dried pasta - orzo is great for soup
1 can white beans, rinsed
1 stock cube
100g kale leaves, chopped
1.5 litres water
Handful chopped parsley
50g grated parmesan
Cook the bacon in a pan until its crisp and golden.
Add the celery, onion and garlic and cook on a medium heat until soft. Add the water and stock cube and bring to the boil.
Add the potatoes, leek and pasta and cook until pasta and potatoes are just cooked. Orzo takes 8 minutes to cook and the potatoes that size the same - check cooking time on pasta and adjust accordingly.
Add the beans and kale and simmer for 5 minutes
Add the parsley.
Serve in bowls, sprinkled with the parmesan and a drizzle of oil.
Braised Turnip with beef sausages and walnuts
350g beef sausages, sliced in 3
1 tablespoon cooking oil
2 red onions, peeled and sliced
1 small turnip, peeled and cut into 2cm dice
200ml water
1 teaspoon honey
2 teaspoons red wine vinegar
2 teaspoons brown sauce
1 teaspoon Dijon mustard
2 teaspoons horseradish sauce
50g coarsely chopped walnuts
Handful chopped parsley
Fry the sausages in the oil in a saucepan or casserole.
When sealed off, add the turnip and cook to colour.
Add the onions and cook for 1 minute.
Add the water, place a lid on and gently simmer for 30 minutes.
Add the remaining ingredients and simmer for a further 10 minutes or until turnip is cooked - add a little more water if necessary.
Add the walnuts and parsley.
Great with mashed potatoes.
John Vs. Wild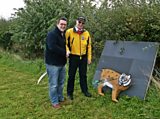 John 'Grizzly' Toal hunts wild (replica) bobcat in the treacherous Moira hills, and meets Wellesley McGown and the team from the Northern Ireland Field Archery Association.