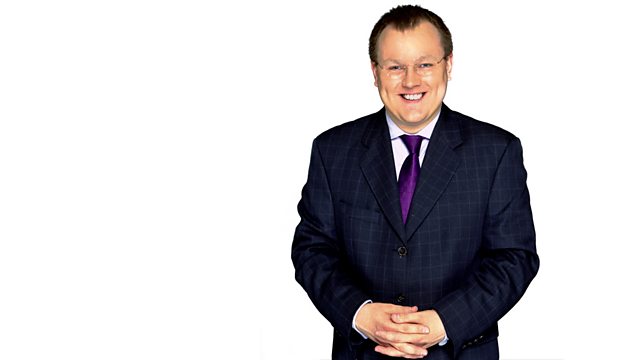 15/09/2013
Joining Declan to focus on the UK fashion industry is the new Jigsaw boss Peter Ruis.
Last on
Peter Ruis, Chief Executive of the Jigsaw Group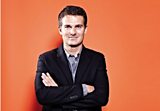 Peter Ruis is the new CEO of the Jigsaw Group, responsible for Jigsaw worldwide. Jigsaw is one of the few remaining family owned fashion retailers. It's on the British high street and in the US, Dubai and Australia.
Peter started his career at Marks and Spencer as a graduate trainee in 1989, rising to the position of senior buyer within menswear. In December 1997, he joined Ted Baker as Head of Product and was responsible for launching Edward Baker, Ted Baker Global, Ted Baker Endurance and Ted Baker Woman Endurance ranges. During his time at Ted Baker the company grew from a niche fashion brand to one of Britain's most successful brands/retailers.
In 2002, Peter was appointed Brand Director of Levi Straus Europe, Middle East, Africa (Dockers Brand). During incumbency at Levi's, Dockers grew aggressively, re-entering the fashion arena in retailers such as Selfridges, Corso Como, and Urban Outfitters. Returning to the UK in 2005 he joined John Lewis.
Originally, as Buying Director for Fashion, Peter oversaw the rejuvenation of the John Lewis offer as it grew sales in advance of £1bn in these markets. In 2010 he was appointed to the Executive Board, as Buying and Brand Director, looking after the complete product offer, marketing, store design, and CSR. Of note in this period was the creation of the now famous John Lewis television adverts, a doubling of the technology business and a unique collaboration with Alice Temperley, as John Lewis defied the recessionary market.
Peter has a degree in International History and Politics from the University of Leeds.
Nick Brooke, Managing Director of Sunspel English Clothing Manufacturers
Nick practiced as a Barrister and then did an MBA at London Business School. He then worked at American Express before looking for business opportunities. In 2005 he bought Sunspel Clothing Manufacturers with a partner.
Sunspel has been an English clothing manufacturer since 1860, manufacturing at their current site in Long Eaton since 1937. Nick came across them because the owner, Peter Hill, was related to his wife.
Sunspel were the business that introduced the boxer short to the UK in 1947 and it was a pair of Sunspel boxer shorts that appeared in the very famous Levi's ad from 1985.
Before Nick took over Sunspell in 2005, the business was already making clothing for top designers word wide and exporting to Japan where its t-shirts were sold in high retailers. His focus has been on strengthening and modernising the brand, as well as expanding the range to include men's and women's clothing. 
Lucy Tobin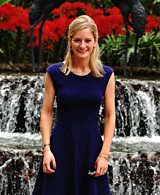 Lucy Tobin is the Evening Standard business journalist and personal finance editor.
After writing her first book - on student life - whilst still a student at Oxford University, she now has has four books to her name, including works on entrepreneurs, saving money and words. Her latest book is called Ausperity.