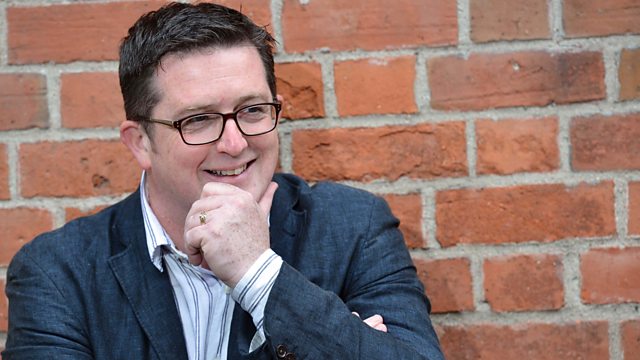 14/09/2013
John Toal looks at health, relationships, hobbies and family along with great music and chat, big interviews, fascinating people and great craic, plus recipes from Paula McIntyre.
Last on
Go goat go! Paula McIntyre visits Adam Kelly and his goats at Leggygowan Farm near Saintfield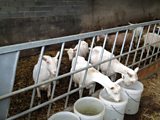 Cheddar and Crispy Bacon Fondue/Irish Cream Cheesecake with Candied Hazelnuts and Whiskey and Honey Roast Plums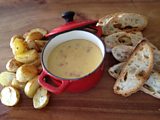 Cheddar and Crispy Bacon Fondue 
1 shallot or small onion, finely chopped
1 tablespoon cooking oil
200ml dry white wine, local beer or cider
½ teaspoon honey
100ml cream
350g grated sharp cheddar
1 teaspoon cornflour
4 rashers streaky dry cure bacon
Cook the shallot in the oil until golden. Add the wine, beer or cider and boil until the mixture has reduced by half. Add the honey and cream and boil.
Mix the cheddar and cornflour in a bowl. Pour over the hot cream mixture and the return to the pan. Simmer gently until the mixture is creamy and smooth.
Cook the bacon until crispy, dry on kitchen paper and chop finely.
Add to the fondue and serve with grilled bread, celery sticks and slices of potato roasted with oil and rosemary
Irish Cream Cheesecake with Candied Hazelnuts and Whiskey and Honey Roast Plums
Base
100g butter
125g granola
125g crushed oat biscuits
Whizz the biscuits in a food processor or put in a plastic bag and crush with a rolling pin until fine. Add the granola and pulse in the mixer for a few seconds or crush lightly with the rolling pin.
Melt the butter and mix into the biscuit mixture.
Press into an 8 inch spring form tin and chill.
Irish Cheesecake Cream
50ml Irish cream liqueur
600g full fat cream cheese
100g sifted icing sugar
300ml lightly whipped double cream
Whisk the cream cheese, Irish cream and sugar together.
Fold in the cream and spoon mixture onto base.
Chill for at least 2 hours.
Whiskey and Honey Roasted Plums
10 plums halved and stone removed
100g sugar
2 tablespoons honey
2 tablespoons water
50ml whiskey
Place the plums in a baking dish, flesh side up. Set oven to 180˚c.
Boil the sugar, honey, water and whiskey until sugar has dissolved.
Pour over the plums, cover with greaseproof and place in oven.
Bake for approximately 30 minutes but check as plums can burst.
Candied Hazelnuts
100g sugar
2 tablespoons water
100g skinned hazelnuts
Place the sugar and water in a non-stick pan and boil, without stirring to an amber liquid. Add the nuts and pour onto a sheet of parchment paper to cool. When cool break with a rolling pin.
Slice the cheesecake and top with some plums and scatter with the hazelnuts.