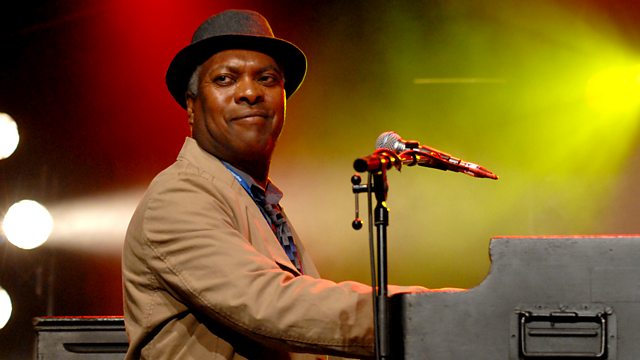 Booker T Jones
He formed the MGs, he played on more Stax records than you can possibly name, and his records helped kick start hip hop. Booker T Jones is in conversation with Huey.
Wah Wah 45s is one of Huey's favourite independent labels, and head honcho Dom Servini is Huey's Sharing Is Caring guest, selecting another track that you need to know about.
For the tender hearted souls, Huey will be Doo Wop-ping That Thing once again.
And Huey will be celebrating the places and people you miss in Homesick Blues.
And as always he'll be wishing you love, peace and soul as he turns the clock back, and gets down with the Soul Train.
Last on