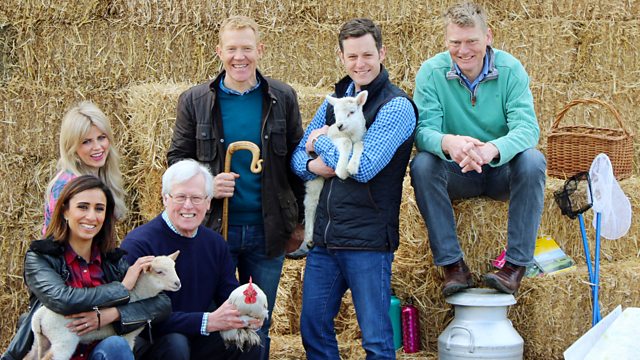 Gower
Ellie Harrison and Matt Baker head for South Wales' Gower Peninsula. Ellie visits Swansea Docks to see how its once filthy waters are now so clean that mussels thrive there. And she finds out how little yellow fishes are helping people flush their waste water down the right pipes. Matt joins the divers pulling tonnes of waste a year out of the waters off the peninsular, before hitting dry land to hook up with the volunteers keeping its beaches pristine.
Adam explores the threat to livestock from nuisance dogs, and John Craven reveals the final twelve photographs to make it into next year's Countryfile calendar.
Last on
The final twelve photographs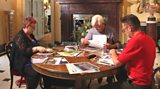 On this week's Countryfile we'll be announcing the twelve finalists in this year's photographic competition, with its theme 'Our Living Landscape'. But, as you'll see on the programme, getting tens of thousands of entries down to just a dozen was no easy task. First a selection of previous finalists painstakingly whittled more fifty thousand pictures down to around three thousand. Then it was the turn of our celebrity judges, Chris Packham, Jo Brand and our own John Craven to pick the final twelve. They came together in the scenic surroundings Hinton Ampner in Hampshire to make their selection. We'll be revealing the photographs they chose on the programme and then you have the chance to help pick the overall winner.
Bathing water quality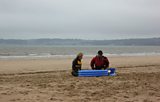 Every summer, thousands of us flock to Gower's pristine beaches to enjoy the sea, but how confident can we be that it is as clean as it looks? Ellie Harrison meets the team from Cyfoeth Naturiol Cymru (Natural Resources Wales) who are keeping an eye on water quality. Ellie learns just how easily we can all impact on our bathing water and discovers how a new prediction model might help to Swansea Bay return to being a popular swimming resort.
Cattle TB Vaccine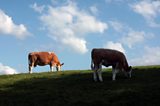 The cull of badgers is causing deep division and anger in the countryside, as we have seen this week. But is there a simpler way to eradicate the problem of tuberculosis in British cattle? John investigates the progress of a cattle vaccine, similar to the BCG vaccine that we have used to help control TB in humans. He discovers that a vaccine for bovine TB already exists, but there are still some serious political hurdles to deal with before it can be used on British farms. So when will a TB vaccination for cattle become available and how effective will it be? John finds out. 
Ellie goes mussel farming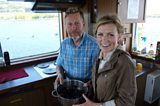 Swansea has been an important centre for trade and industry for more than two thousand years. That was good for the economy but not for the local environment. During the industrial revolution the waters of the River Tawe reputedly ran black with oil and coal. But that industrial past has long since departed and the docks are now home to another kind of industry. Ellie joins mussel famer Colin Thomas as he collect his first year's harvest from now clear waters of the dock, and meets the team of people keeping the water running clean
Misconnections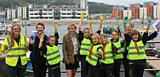 It's thought that between 650,000 to 3 million homes in the UK could have misconnected plumbing. That's when waste water from our baths, washing machines and toilets run directly into our rivers and out to sea. As Ellie discovers, it is a pretty easy mistake to make but can have serious implications.
Find out more about misconnections: www.connectright.org.uk
It is not just homes that can be a source of pollution. Drains in the roadside are often directly connected to our rivers and seas too. Ellie meets the Girl Guides on a mission to ensure that we all know exactly which ones they are. The Yellow Fish Project should help us avoid pouring oil, detergents, and other nasties straight into the sea.
Get involved with the Yellow Fish Project : www.keepwalestidy.org/gettinginvolved/yellowfish
Beach clean
Rhossili Beach, at the western tip of Gower Peninsula, has been voted one of the best the world has to offer. It's famed for its surfing, swimming and paragliding. But such a centre for leisure is also a magnet for litter. Matt Baker joins the volunteers collecting trash from the three-mile stretch of sands. He also learns how this is just a sample of the problems experienced up and down the country where breathalysers, fridges and even false teeth have been found amongst the 180 thousand items collected from our shores.
Find a Beach Watch Big Weekend near you: www.mcsuk.org/beachwatch
Underwater litter picking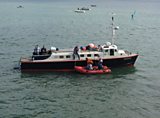 Litter issues are not just a problem above ground. Under the water there is a similar problem. Items such as discarded fishing line, disused tyres and dropped lead weights are cluttering up our undersea environment. Matt heads out to sea with the scuba divers from Ammanford Sub Aqua Club to try to make a difference.
Credits
| Role | Contributor |
| --- | --- |
| Presenter | John Craven |
| Presenter | Ellie Harrison |
| Presenter | Matt Baker |
| Presenter | Adam Henson |
| Series Producer | Teresa Bogan |