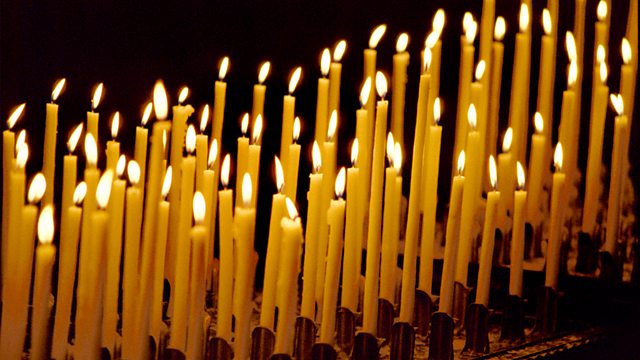 30/08/2013
A spiritual comment and prayer to begin the day with Bishop Joe Aldred.
Last on
Joe Aldred
Good morning
A biblical story that resonates strongly with me is the one about the boy David and his encounter with a nine-foot giant called Goliath. Physically, these two were a complete mismatch. However, in the combat that followed, the story says that a scantily clad David slew a fully armoured Goliath with a mere sling and stone.
What motivated David was his outrage at the shame of his people, including his brothers, cowering at the appearance of the Philistine giant Goliath, with no one willing to challenge him. According to the story, seemingly unknown to anyone else, the shepherd boy David had secretly fought and killed a lion and a bear that had attacked his sheep.
An underlying message in this story is that even apparently impossible odds can be overcome when we find a cause that emboldens us to act. David found superhuman strength and courage to protect his defenceless sheep that was his family's livelihood. He also rose to defend the integrity of a frightened army and the potential loss of face of Israel's God if had Goliath prevailed.
One motivational speaker I have come across suggests five ways to overcome adversity. First, by accepting that everyone, including you, can make a difference. Then, always remember that there are no shortcuts to success. Third, don't reinvent wheels, use proven strategies. And don't get distracted, stay focused on your chosen strategy. And last, don't just wait for the big victories, celebrate the small successes you enjoy along the way.
Oh God, help us not to feel intimidated in the face of adversity, when the odds are stacked against us. Free us from timidity and from fear of failure. Be with us as we face the challenges that that lie ahead today. Amen.