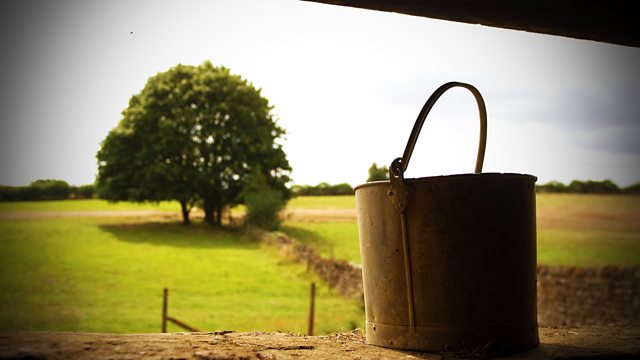 13/09/2013
Ruth teases David about his 'new mate' Rob and isn't impressed by the new dairy being named Berrow Farm. Ruth's excited about entering her roses for the flower and produce show.
They try to relax while Josh has his birthday party in Rickyard Cottage. When the party suddenly goes quiet, Ruth and David are tempted to see what's going on. Eventually David can't contain himself. But when he checks, he finds Josh kissing a girl on the sofa. They decide it's best to leave them to it.
Ian and Lynda try to keep Grey Gables afloat under Ray's management. They gossip about their difficult guest, the travel journalist Suzy Shen, whom Ray seems eager to please.
Ray enthuses about his forthcoming Mexican evening to dubious Lynda and Ian. Lynda hopefully mentions the limited take-up so far. Perhaps they should cancel. But Ray has managed to attract a large group of retired people. He must have forgotten to tell her. Lynda's even more taken aback when Ray says he's managed to book a mariachi band for the night.
When Oliver rings to check up on things, Lynda doesn't want to worry him and tells him everything's fine. They should enjoy the rest of their holiday.
Last on
Credits
| Role | Contributor |
| --- | --- |
| Kenton Archer | Richard Attlee |
| Shula Hebden Lloyd | Judy Bennett |
| David Archer | Tim Bentinck |
| Ruth Archer | Felicity Finch |
| Tony Archer | Colin Skipp |
| Pat Archer | Patricia Gallimore |
| Helen Archer | Louiza Patikas |
| Tom Archer | Tom Graham |
| Ian Craig | Stephen Kennedy |
| Matt Crawford | Kim Durham |
| Lilian Bellamy | Sunny Ormonde |
| Jolene Perks | Buffy Davis |
| Fallon Rogers | Joanna Van Kampen |
| Kathy Perks | Hedli Niklaus |
| Neil Carter | Brian Hewlett |
| Oliver Sterling | Michael Cochrane |
| Lynda Snell | Carole Boyd |
| Kirsty Miller | Annabelle Dowler |
| Lewis Carmichael | Robert Lister |
| Alan Franks | John Telfer |
| Ray Franklin | Robin Bowerman |
| Rob Titchener | Timothy Watson |
| Martyn Gibson | Jon Glover |
| Darrell Makepeace | Dan Hagley |
| Director | Rosemary Watts |
| Producer | Julie Beckett |
| Writer | Simon Frith |