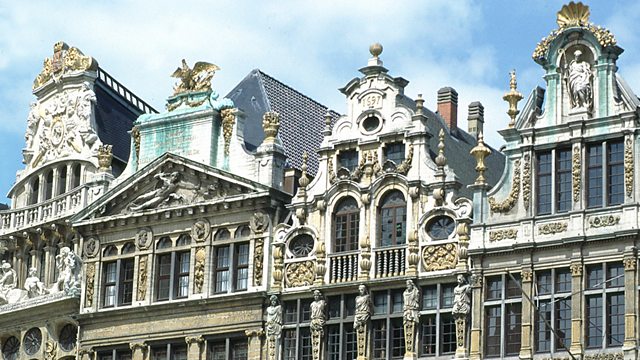 London 1958: Unassuming civil servant Thomas Foley is plucked from his desk at the Central Office of Information and sent on a six-month trip to Brussels. His task - to keep an eye on The Britannia, a brand new pub which will form the heart of the British presence at Expo 58, the biggest World's Fair of the century and the first to be held since the Second World War.
As soon as he arrives at the site, Thomas feels that he has escaped a repressed, backward-looking country and fallen headlong into an era of modernity and optimism. He is equally bewitched by the surreal, gigantic Atomium, which stands at the heart of this brave new world, and by Anneke, the lovely Flemish hostess who meets him off his plane.
But Thomas's new-found sense of freedom comes at a price. The Cold War is at its height, the mischievous Belgians have placed the American and Soviet pavilions right next to each other - and why is he being followed everywhere by two mysterious emissaries of the British Secret Service?
Expo 58 may represent a glittering future, both for Europe and for Thomas himself, but he will soon be forced to decide where his public and private loyalties really lie.
Written by Jonathan Coe
Abridged by Libby Spurrier
Read by Tim McInnerny
Produced by Joanna Green
A Pier Production for BBC Radio 4.
Last on
Credits
| Role | Contributor |
| --- | --- |
| Reader | Tim McInnerny |
| Producer | Joanna Green |
| Abridger | Libby Spurrier |
| Author | Jonathan Coe |