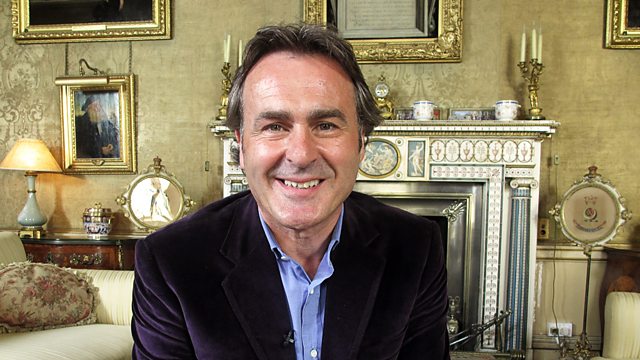 Size matters on Trade Secrets, which looks at some of the smallest Flog It! finds, and some of the largest.
The experts offer tips on which tiny treasures or big beauties offer wise investments, and presenter Paul Martin visits the Science Museum's oversized collection in Wiltshire. And Christina Trevanion learns the history of gem-working in London's Hatton Garden.
Last on
Trade secrets tip of the day
None of our experts are to be seen in public without their loupe.  It's a tiny magnifier, which can be held up to the eye and used to investigate minute details more easily.  It's well worth investing in one of these if you're at all interested in tiny treasures.
It sounds obvious, but you should always measure up at home first if you're looking for furniture or other sizeable pieces.  When you're buying, whether at auction or antique shop, keep a note of your measurements and take a tape measure with you: you'll need to make sure you've got a few centimetres clear - in height and width - so you can get the piece in place at home without damaging it.
Credits
| Role | Contributor |
| --- | --- |
| Presenter | Paul Martin |
| Director | Lisa Lipman |
| Series Producer | Chloe Rawlings |
| Expert | James Lewis |
| Expert | Anita Manning |
| Expert | Charles Ross |
| Expert | Philip Serrell |
| Expert | Mark Stacey |
| Expert | Christina Trevanion |
| Expert | Adam Partridge |
| Expert | Will Axon |
| Expert | Michael Baggott |
| Expert | Caroline Hawley |
| Expert | Elizabeth Talbot |