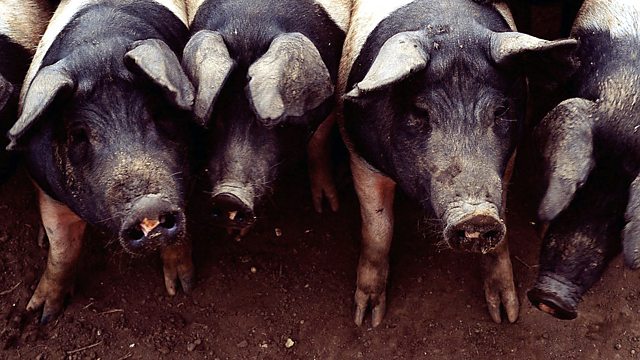 12/09/2013
A new research project aims to make docking pigs' tails a thing of the past. The controversial practice is carried out to prevent tail biting. Scientists from 7 European institutes, including Newcastle University, are investigating how to stop pigs developing the habit, so that tail docking becomes obsolete.
Farming Today continues its look at the progress of the harvest. And we find out about the partnership between Lenk Simmental, in Switzerland, and Dartmoor - which is building better farm tourism businesses.
Presented by Charlotte Smith. Produced by Sarah Swadling.
Last on