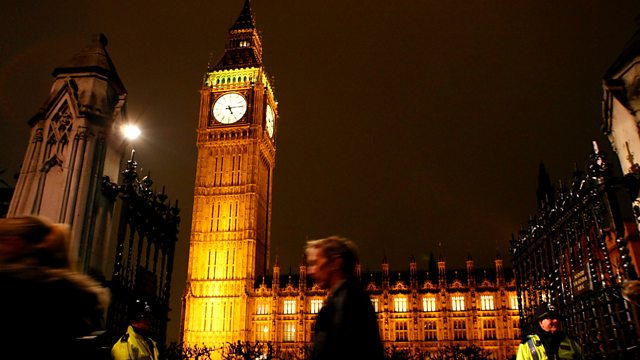 11/09/2013
The Prime Minister and the Labour leader clash over the state of the UK economy following a fall in the number of people out of work.
Ed Miliband accuses ministers of complacency. He says unemployment is rising in half of Britain and people's living standards are falling.
David Cameron insists that the coalition is delivering growth and the country is ''turning the corner''.
Nigel Evans resigns as a deputy speaker of the House of Commons.
The influential public accounts committee looks at the cost and delivery of the universal credit.
And the SNP attacks cuts in housing benefit.
Curran and team report on today's events in Parliament.
Last on