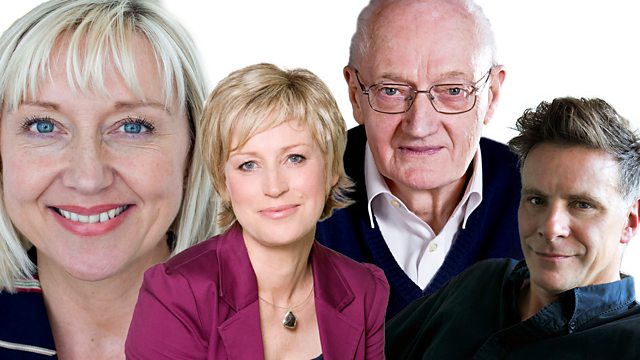 08/09/2013
The Rev Clifford Hughes joins Cathy as her first hour guest this morning. He's a man whose voice has always been essential for his three careers as a teacher, professional singer and preacher. So when he was diagnosed with cancer of the voice everything had to change. Clifford talks to Cathy about what happened next.
Sir David Frost was acknowledged to be a master communicator. One thing that's not so well known about him is that he was the son of a Methodist minister. Did being a child of the manse give him the skills that made him a broadcasting legend? Journalist and broadcaster, Bill Whiteford, and sports journalist, Graham Spiers talk to Cathy about the unique skills gained from being children of the manse.
The Hindu Monk Swami Vivekananda was a hugely influential religious figure. He died young at the age of 39 but achieved an immense amount during that time, including introduced many in the West to meditation for the first time. So why isn't he a household name? Jay Lakhani, Director of the Hindu Academy, a passionate advocate of the man and his work, talks to Cathy about his legacy.
Award winning photojournalist Judah Passow joins Cathy to discuss his new book of photography that highlights the Jewish community across the UK, in all its vibrancy and everydayness. It's insight into a community which is all the more fascinating during this month of September - the community has just celebrated Rosh Hashanah, the Jewish New Year, and later will be marking Yom Kippur, the Day of Atonement.
The Listening Project this week might sound like a conversation between the ultimate odd couple: a 28 year old stand-up comedienne and a 52 year old headmaster and organist. But their friendship had proved both enduring and life-changing.
Last on
The interior of the renovated Cancer Support Scotland HQ in Glasgow.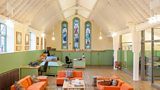 For more information about the work of Cancer Support Scotland featured in the report on the programme today, go to www.cancersupportscotland.org
The Listening Project: Juliette Burton and her friend Colin Hicks