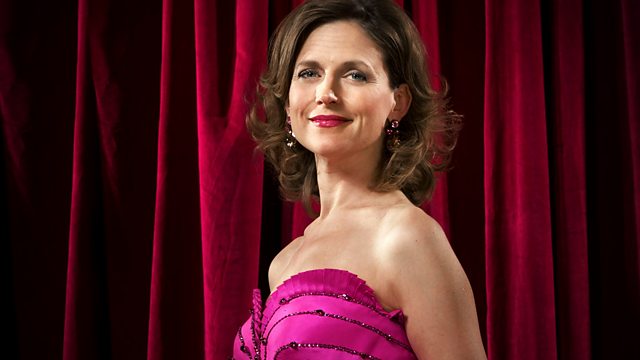 Katie Derham concludes this week's focus on music from the Baroque and pre-Baroque with Jordi Savall and some leading musicians from the Arab world bringing back to life the sounds of the Kingdom of Granada and Andalucia from its foundation a millennium ago to its incorporation into the Kingdom of Castilla nearly five centuries later. And the week's survey of all four Brahms symphonies finishes with a recent performance conducted by the revered figure of Herbert Blomstedt, now in his eighties.
Handel: Jubilate, HWV 279 ('Utrecht')
La Capella Reial de Catalunya and finalists from the 3rd Academy of Vocal Research and Performance, Le Concert des nations, Jordi Savall (director)
2.20pm Bach: Double Concerto in D minor, BWV 1043
Gottfried von der Goltz (violin), Petra Müllejans (violin), Freiburg Baroque Orchestra
2.35pm
Granada Eterna 1013-1526
Part 3
Amel Brahim-Djelloul (singer)
Lior Elmaleh (singer)
Driss El Maloumi (singer and oud)
Hakan Güngör (kanun)
Yurdal Tockan (oud)
Haig Sarikouyoumdjian (duduk)
Erez Shmuel Mounk (percussion)
Manuel Forcano (reciter)
La Capella Reial de Catalunya, Hesperion XXI, Jordi Savall (director)
c. 3.20pm
Brahms: Symphony No. 4 in E minor, Op. 98
NDR Symphony Orchestra, Herbert Blomstedt (conductor)
c. 4pm
Bach-Mahler: Suite of orchestral works by Johann Sebastian Bach
MDR Symphony Orchestra, Kristjan Järvi (conductor).
Last on
More episodes
Next
You are at the last episode