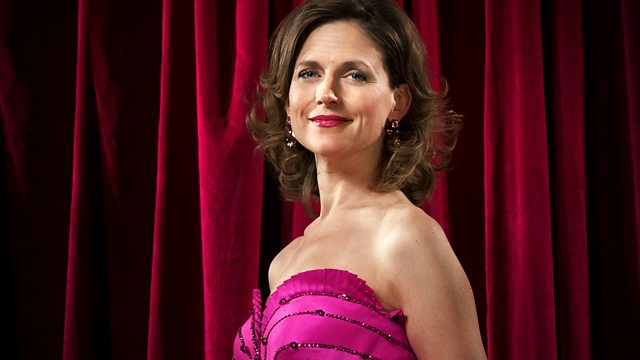 Verdi 200 - La Battaglia di Legnano
Verdi 200
Verdi: La Battaglia di Legnano
Katie Derham introduces an acclaimed recording starring the young Jose Carreras. Written in the wake of the euphoric spring of the 1848 Revolutions, Verdi's patriotic opera has as its backdrop the heroic defence of Italy and its Lombard League against the invading northern armies of Frederick Barbarossa. A dual plot sees a drama of individuals and a pageant of military heroism which culminating in the battle of Legnano itself. The heroic Arrigo has killed Barbarossa but is himself mortally wounded. As he lies dying he calls his former lover Lida and Rolando her husband to him and swears that he has done nothing to dishonour him: "He who dies for his country cannot be so guilty in his heart."
Arrigo ..... Jose Carreras (tenor)
Lida ..... Katia Ricciarelli (soprano)
Rolando ..... Matteo Manuguerra (baritone)
Federico ..... Nicola Ghiuselev (bass)
Marcovaldo ..... Jonathan Summers (baritone)
Podestà ..... Franz Handlos (bass)
Primo Console ..... Hannes Lichtenberger (bass)
Secondo Console ..... Dimitri Kavrakos (bass)
Imelda ..... Ann Murray (mezzo-soprano)
Araldo/Scudiere ..... Mieczyslaw Antoniak (tenor)
ORF Chorus and Symphony Orchestra
Lamberto Gardelli (conductor)
followed at 4.00pm by
Telemann Les Nations anciennes et modernes, suite in G for strings TWV 55:G4
Concerto Copenhagen, Lars Ulrik Mortensen (director).
Last on