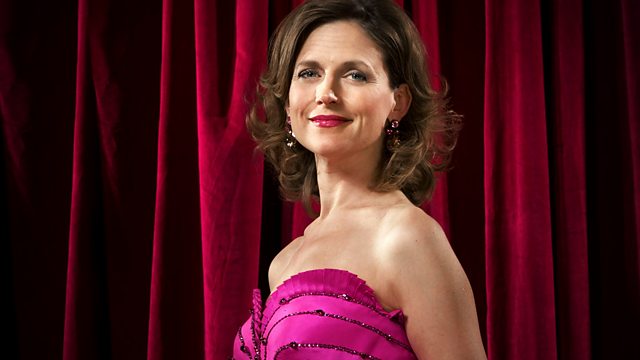 Katie Derham continues her exploration of the work of some of Europe's leading Baroque musicians with a solo cantata by JS Bach. And Christian Thielmann conducts the renowned Dresden Staatskapelle in Brahms's Third Symphony.
Bach trans Stokowski: Fugue in C minor, BWV 847, from 'Das wohltemperierte
and
Hindemith Rag Time (wohltemperiert)
MDR Symphony Orchestra, Kristjan Järvi (conductor)
2.05pm
Bach: Weichet nur, betrübte Schatten, BWV 202
Johannette Zomer (soprano), Akademie für alte Musik, Berlin
2.30pm
Brahms: Symphony No. 3 in F major, Op. 90
Dresden Staatskapelle, Christian Thielmann (conductor)
3.15pm Fasch: Lamento for Two Oboes, Two Flutes, Clarinet and Strings
Dresden Staatskapelle (conductor).
Last on