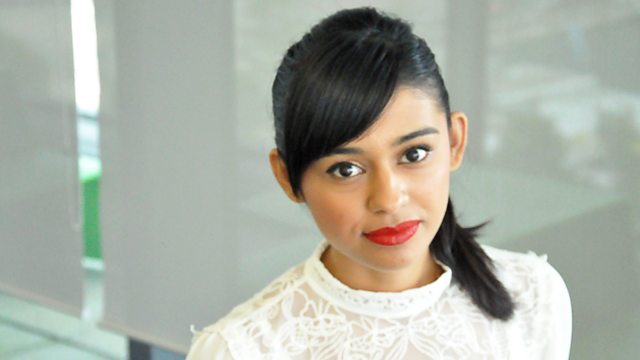 The Hardest Choice: Marrying Faith
Nelufar Hedayat is 25, single and an ambitious journalist. She's also a Muslim
In The Hardest Choice she explores the concessions she has to make between her modern lifestyle, her cultural traditions and her faith in order to be considered 'wife material'. The challenge for her is that there are an increasing number of brides being 'imported' into the UK by Muslim men with a preference for women from overseas on the assumption they will be more devout and better acquainted with a traditional way of life.
Nel explores what it takes to meet, match and marry a man in a modern Islamic context; and has real, no holds barred conversations about where her current British lifestyle and religion clash. On her journey she consults a Rishta Auntie (match maker); attends a matrimonial event staged by the UK's largest Single Muslim website; and gets the low-down from fellow journalist, Nosheen Faiz. Nosheen presents the Shaadi programme on Ummah Channel, which is dedicated to finding a spouse for Muslims.
We also hear the unique perspective of Rukiya, who is considering becoming a second wife - a special provision within her religion which permits men to have more than one wife.
Contrasting her experience with those of three other women of different faiths, Nel speaks with Gabriella (Mormon) and Dina (Jewish Ultra-Orthodox), who share what the choice between faith, fate and society has been for them; and hears from with 'Surya' (not her real name), a British Hindu who is currently in conflict with her family about her choice of partner - she's in a relationship with a man from the Caribbean with a Christian upbringing. It's a story she's keen to share and provides in-depth insights on.
The Hardest Choice also speaks candidly with men from different faiths and cultures about their views on wives: the kind of qualities they're looking for, how important faith is in their decision and, ultimately, if they would personally choose to import a bride from overseas for marriage.
Nel also challenges Imam Asad Zaman (Imam and former chaplain to Manchester Metropolitan University). He explains Islam's response to issues such as relationships and sex before marriage and second marriages, as well as the issue of importing brides.
Hear Nel's unique personal journey, engaging four major faiths on what it takes to bring together your culture, faith and modern identity in marriage. This is The Hardest Choice.
Last on