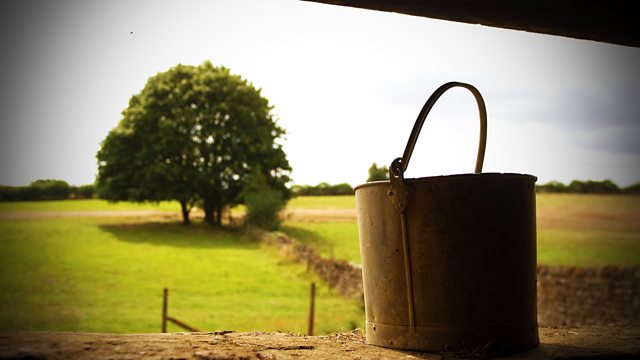 09/09/2013
David confirms what Lewis had heard about how the vet students Rob organised saved the calving at Brookfield. David plans to take Rob up on the offer of a tour of the mega dairy.
Over coffee, Lewis fills David in on all the problems Elizabeth is having with the planning department. As David leaves with Elizabeth's gift for Josh, Lewis jokes how brave they are letting a 16 year old hold a birthday party in their holiday cottage.
Kathy and Ian discuss how they are both having problems at work with difficult bosses.
At the golf club, Kathy tries to talk to Martyn but he's preoccupied with some guests he is entertaining in the restaurant. He expects the service to be first class and doesn't want to be disappointed. She eventually manages to pin him down and informs him that the chef has resigned, unhappy with the fall in service standards. He finishes at the end of the week. Martyn blames Kathy and insists she find a replacement quickly.
Matt is delighted with the progress made on the paper mill. He is blown away with everything Lilian has achieved and he's sorry he left her on her own. Lilian praises the work that Anthea has done. Although Anthea terrifies Matt, he suggests they keep her on. Lilian says it's good to have him back. Matt really believes it's good to be home.
Last on