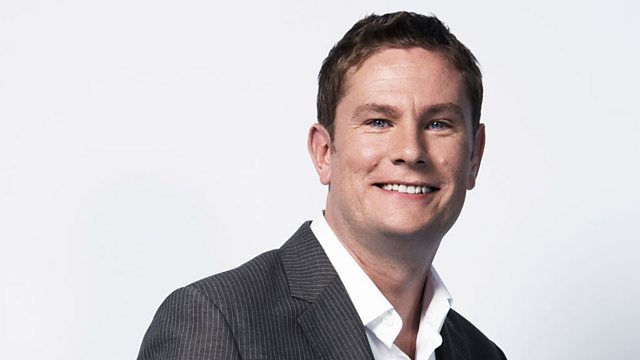 11/09/2013
The BBC understands the Government will formally announce details of its plans to privatise Royal Mail on Thursday. The company will be listed on the London Stock Exchange - valued at between 2-3 billion pounds.
As Secretary of State John Kerry speaks to Russian foreign minister Sergei Lavrov over next steps on Syria, a member of the defence committee in the Russian Parliament tells Phil there is currently no detail in the plan to make Syria's chemical weapons safe - and they were actually used by mercenaries hired by the West, not by the regime.
Sir Jackie Stewart talks about James Hunt, Niki Lauda and the new Hollywood film "Rush"
Plus it's Team Talk with Football Focus's Dan Walker, and 5Live's Conor McNamara.
Last on