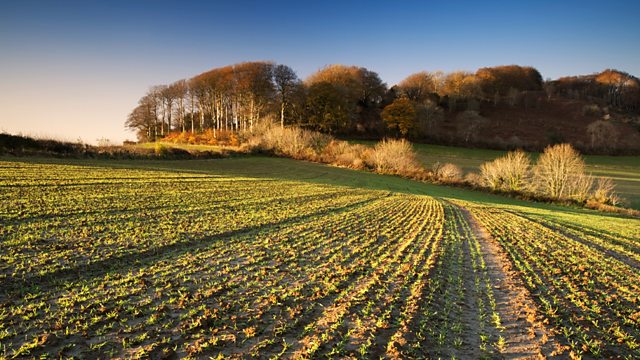 09/09/2013
This year's oilseed rape crop was a gamble. A cold, miserable spring meant some farmers decided to rip up their winter oilseed rape and start again while others gritted their teeth and stuck with it. To find out who came out best in the end Charlotte Smith speaks to Simon Kightley, oilseed and pulse crop expert at NIAB in Cambridge.
Charlotte also meets a generation of very young farmers who are 'growing' their own bread. A class of seven-year-olds at Garsington Primary School in Oxfordshire have harvested a plot of wheat in their playground. Charlotte joins in as they separate the wheat from the chaff.
And what impact does building an offshore windfarm have on the surrounding seabed? A five year study of Westermost Rough off the East Yorkshire coast aims to find out. It's the site of a 35 turbine windfarm, which will be built next year. It is also part of the lobster breeding ground for Britain's largest shellfish port in Bridlington. We join researchers as they head out to sea on a search for answers.
Presented by Charlotte Smith. Produced in Bristol by Anna Jones.
Last on