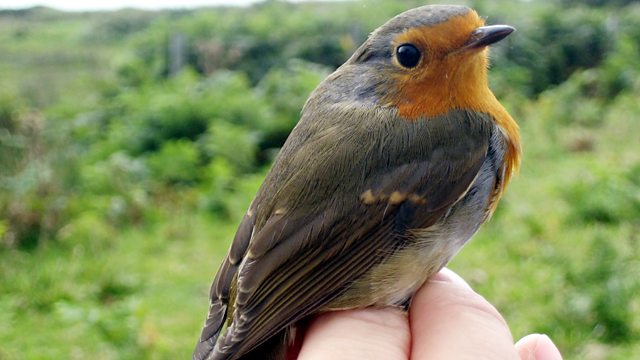 03/09/2013
For 60 years Bardsey Bird Observatory has been monitoring bird migration. On its diamond jubilee, Adam Walton visits Bardsey to explore the observatory's work.
Last on
Bardsey Bird Observatory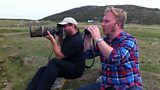 For this week's programme Adam travels to Bardsey, Ynys Enlli. This little island at the far end of Pen Llyn, jutting out into the Irish Sea, is first landfall for migrating birds and the perfect summer home for many more. And that's why, for six decades, the island has also been home to the Bardsey Bird and Field Observatory.
Bardsey is part of a network of observatories stretching from Shetland to the south coast of England which monitor bird populations and migration. To mark the Observatory's diamond jubilee, Adam meets warden Steve Stansfield to find out what it's like to work in such a beautiful but remote place in the name of science. Adam helps Steve set up his mist nets to catch some of the island's smaller bird species. Steve records the details and attaches a ring to the leg of any bird he traps so that its movements can be tracked if it's ever re-caught. 
One of Bardsey's most famous avian residents is the manx shearwater, a seabird which raises its chicks in burrows on the island's cliffs. Adam joins Steve's wife Emma and assistant warden Mark Carter as they ring a shearwater chick before it leaves its burrow and begins its migration to the south Atlantic.
And the Observatory doesn't just monitor birds. They also keep an eye on Bardsey's population of grey seals and any whales and dolphins which pass the island. Assistant warden Steve Hinde runs a moth trap which attracts insects with a powerful ultraviolet light. Science Café producer Jeremy Grange helps Steve as he records the previous night's haul of moths.